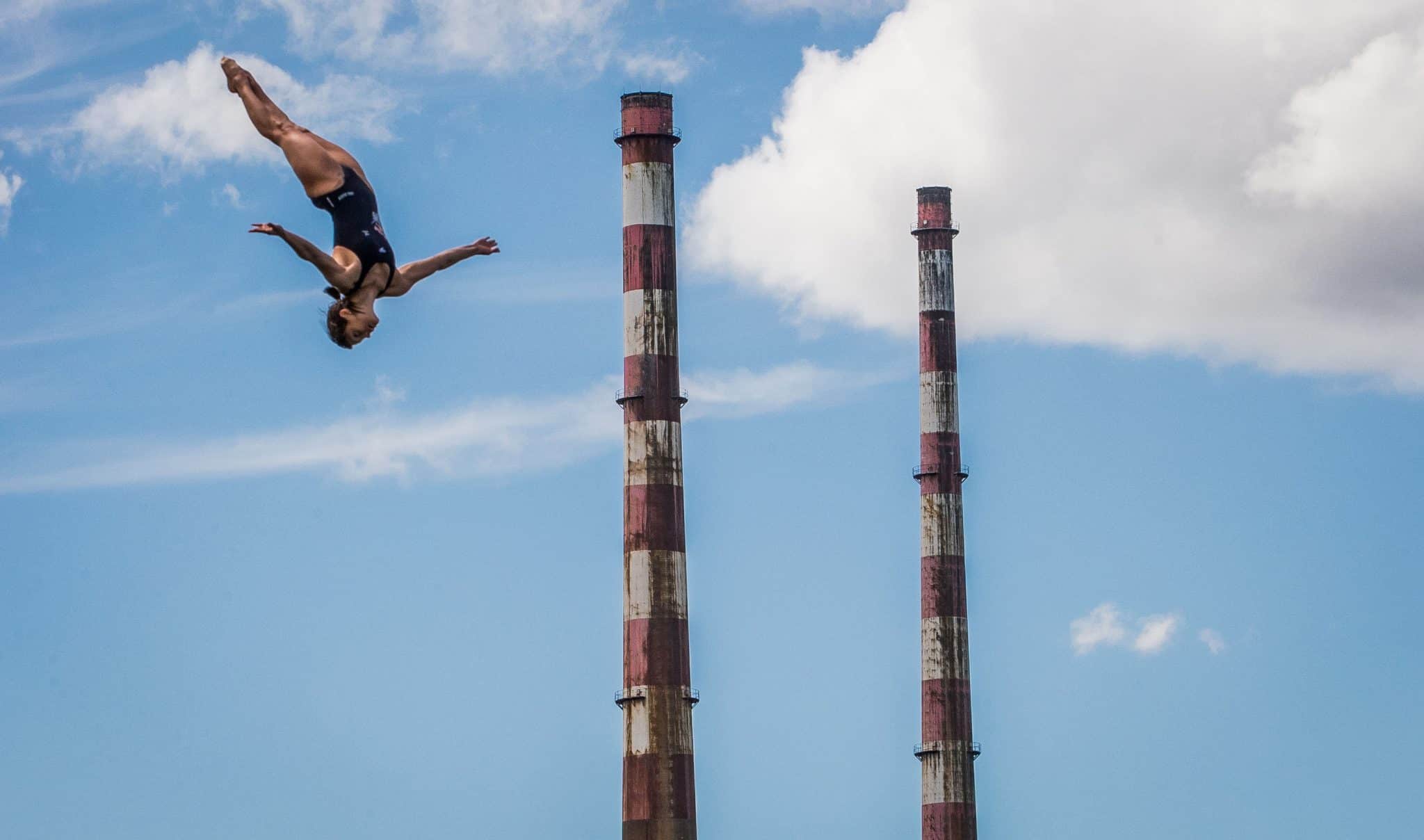 The Red Bull Cliff Diving World Series returns to Ireland with a bang.
If you were near the iconic Northbank Lighthouse in Dublin Bay yesterday, you might have caught a glimpse of some acrobatic feats.
Putting on an impressive show Red Bull Cliff Divers Orlando Duque and Anna Bader displayed their acrobatic expertise to celebrate the return of the Red Bull Cliff Diving World Series to Ireland.
The World Series is returning for the third time and will begin on 24th June on Inis Mór. It was announced yesterday that the sold-out event will be broadcast live to a global audience on Red Bull TV, when the world's cliff diving elite will compete at the breathtaking Serpent's Lair on the edge of Europe. RedBullCliffDiving.COM
Tune into NOVA for your diet of guitar-based music to Dublin, Kildare, Meath & Wicklow.
NOVA is available on Facebook, Twitter and on it's website – www.nova.ie. It can be received on 100.3FM in the Greater Dublin area and can be received nationwide on its Smartphone apps and via the Irish Radio Player.ore updates as we hear them.
Photo Credit Title Picture ©INPHO/Morgan Treacy