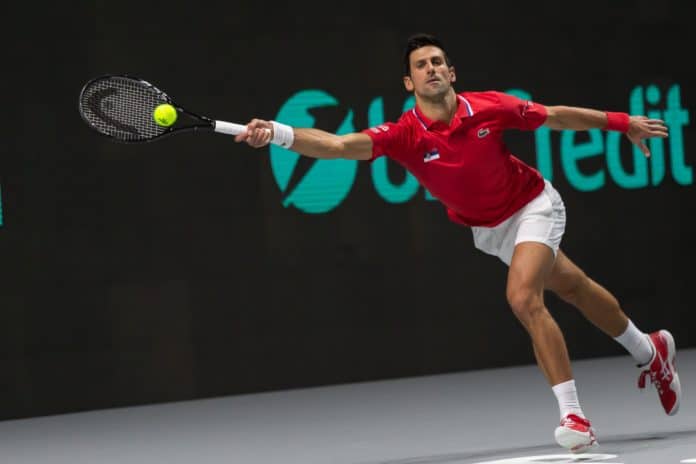 Tennis star Novak Djokovic has had his visa cancelled again by the Austrialian government "in the public interest".
The world number one had successfully appealed to remain in the country earlier this week, but Australia's Immigration Minister Alex Hawke said in a statement, "Today I exercised my power… to cancel the visa held by Mr Novak Djokovic on health and good order grounds, on the basis that it was in the public interest to do so."
"In making this decision, I carefully considered information provided to me by the Department of Home Affairs, the Australian Border Force and Mr Djokovic. The Morrison government is firmly committed to protecting Australia's borders, particularly in relation to the COVID-19 pandemic. I thank the officers of the Department of Home Affairs and the Australian Border Force who work every day to serve Australia's interests in increasingly challenging operational environments."
BREAKING:

Alex Hawke, the Australian Minister for Immigration, has cancelled Novak Djokovic's Australian visa "on the basis that it was in the public interest to do so."

This is effectively a re-deportation order for the unvaccinated nine-time #AusOpen champion. pic.twitter.com/2P611AbUiw

— Ben Rothenberg (@BenRothenberg) January 14, 2022
Earlier, a source close to Djokovic told the Sydney Morning Herald that Djokovic's legal team would immediately take the matter to court if the Australian government made the decision to cancel his visa.
Djokovic's visa was first revoked shortly after his arrival in Melbourne on January 6, after Australian Border Force officials said he had "failed to provide appropriate evidence" to receive a vaccine exemption.
After Djokovic spent a weekend in immigration detention, the visa cancellation was quashed in the Federal Circuit Court.
Officials had been looking into potential discrepancies on Djokovic's declaration form, which stated the tennis star did not travel out of the country in the two weeks before his flight to Australia.
Djokovic was filmed playing tennis in Serbia on Christmas Day and was later seen training in Spain on December 31, both in the two-week window.
In a statement posted to social media on Wednesday afternoon, the Serbian player also admitted to attending a media interview in Belgrade when he knew he had COVID.
STATEMENT BY NOVAK DJOKOVIC
12 January 2022https://t.co/qhreHUYlQ8

— Novak Djokovic (@DjokerNole) January 12, 2022
Djokovic, who's unvaccinated against Covid-19, was hoping to defend his Australian Open title in Melbourne and for a men's record 21st grand slam title.
The cancellation issued by Hawke is classified as an adverse decision under section 133C(3), which means Djokovic cannot be granted another visa while offshore for the three years.