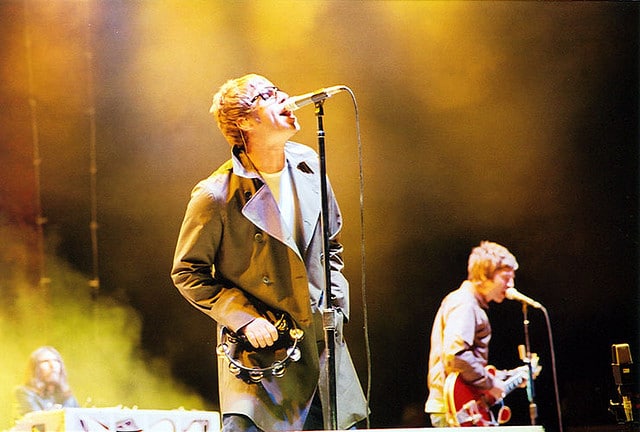 It has been reported today that Oasis brothers Noel and Liam Gallagher have reached a 'gentleman's agreement' to reform the band
Back in 2009 Oasis made a unpleasant split with Noel Gallagher stating he was unable to work with his younger brother. However in more recent times the band-mates seem to be working on their relationship with Liam posting a picture on Twitter holding a backstage pass to one of Noel's gigs.
While Noel's publicist denies the reunion, the Mirror reports a 'well placed source' saying: "It's early days in terms of the detail, but Noel and Liam are back on good terms and ready to give things another go. Nothing is signed but it's what you might call a gentleman's agreement between them. Ultimately they're family and whatever has gone on before can be sorted out – they're very close beneath all the bluster."
Rivals Blur are due to release their first album since 2003 later this month entitled The Magic Whip, if the unsubstantiated reports of an Oasis reunion prove to be true there may be a Britpop revival.
Previously Noel Gallagher told Q magazine in January that if the band were ever to reform it would be for financial reasons: "If I was ever going to do it, it would be for the money. This isn't me putting it out there, by the way. Would I do it for charity? No way. We're not that kind of people. For Glastonbury? I don't think Michael Eavis has got enough money. But would we get back together one day? As long as everybody is still alive and still has their hair, it's always a possibility. But only for the money."
Meanwhile Noel Gallagher is currently preparing to release his latest single 'Riverman' which is due out on May 11th.
Photo Cred: freschwill