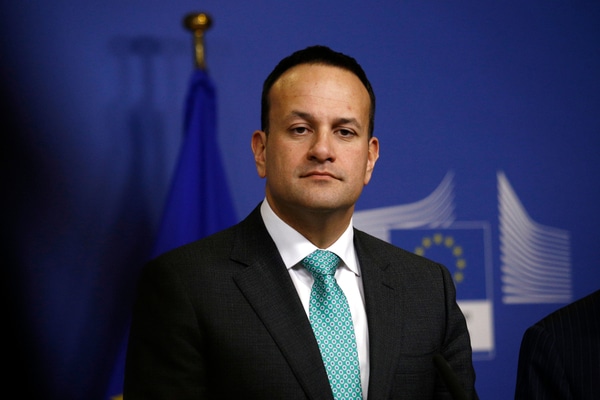 Workers are "unlikely" to return to the office unless they have had their first vaccination, according to Tánaiste Leo Varadkar. Leo told the public that although "the end is in sight" it is "worth sticking it out for a few more months".
Varadkar has asked office workers to continue remote working unless it is absolutely essential to attend the workplace. Despite Level 5 lockdown restrictions easing, workers may still have to wait until at least August or, September to return.
The Tánaiste said employees will have to have had at least one jab of COVID-19 vaccine before they can return to workplaces. Speaking to the Irish Mirror, Varadkar said although he understands people are keen to get back to the office, it will be "worth sticking it out".
"It is unlikely that the return to offices will begin until people have at least one jab, if not both," said Varadkar. "We have come so far. The risk of getting or spreading the virus is so much lower once vaccinated. We see that in the nursing homes and among the healthcare workers. I know some people are keen to get back to the office but it's worth sticking it out for a few more months now the end is in sight and circumstances for a safe return are clearer."
Varadkar's words come following today's easing of restrictions as part of Ireland's emergence from the longest lockdown in Europe. The country has spent a strenuous 108 days confined to within 5k from our homes, and today will see measurements relaxed. The 5km travel rule is replaced by county travelling, with people living on county boarders granted 20km extensions into neighbouring counties.
All pupils of both primary and secondary schools will return to the classrooms, as well as early-learning and childcare projects. Residential construction workers can also return to project on hold due to previous restrictions. Two households can also meet up outdoors for social and recreational purposes, private garden visits are not permitted. However, Varadkar has said office workers will have to wait until the "risk of getting or spreading the virus is so much lower".
Varadkar's comments come alongside exciting news as Dr Ronan Glynn said there was a number of reasons for optimism. The Chief Medical Officer said we are making it much harder for Covid-19 to spread "by keeping our social contacts low". Dr Glynn was excited to reveal that "this morning we had the lowest number of people newly hospitalised with Covid-19 since the end of November".
With over a million administered vaccinations, county travel, and the upcoming "step-change in the number of doses administered", Glynn had reason to be optimistic. Last month, Taoiseach Micheál Martin pledged 82% of adults would have received at least one dose, and 60% receiving their second. With so much promise and hope yet to come, Varadkar's vision for returning office workers may be just about right.