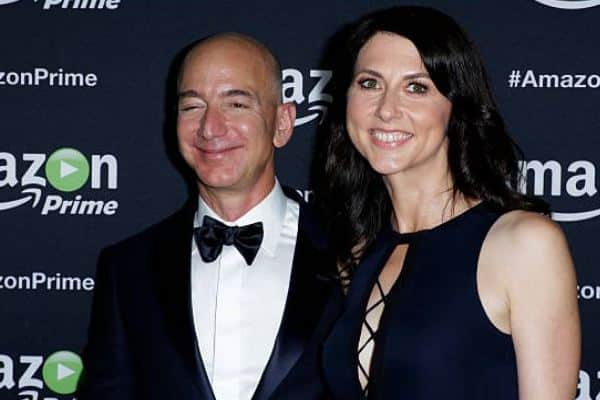 The founder of Amazon is separating from his wife, in one of the costliest divorces in history.
MacKenzie S. Bezos is an American novelist. In 2014, she founded the anti-bullying organization Bystander Revolution, where she serves as executive director.
MacKenzie married Amazon founder and CEO Jeff Bezos in 1993. They announced their intent to divorce on Wednesday.
Jeff, who's said to be the world's wealthiest man, and MacKenzie have been married for 25 years. According to Forbes, he's worth more than $137B!
TMZ reported today that the couple did not have a prenup, citing "sources with direct knowledge" of the situation.
That clearly here's a good chance that MacKenzie Bezos could end up having the biggest stake in the company other than Jeff Bezos.
But even if the couple doesn't split their assets evenly, MacKenzie might still overtake Francoise Bettencourt Meyers, whose net worth is $45.6 billion, as the world's richest woman.
MacKenzie needs to come away with only 33.4% of the $137 billion to become the new richest woman in the world!!!!!
They say the reached the decision after "a long period of loving exploration and trial separation", according to the statement.
The couple, who have four children together, say that they will remain a family and "cherished friends".
Mr and Mrs Bezos have not said where or when a divorce will be filed, but if it is in Seattle, Washington, where the family have an estate on a waterfront enclave home also to Bill Gates, Bezos's massive wealth could be shared equitably with his soon-to-be-ex wife.
Washington is a "community property" state under US law, which means that all property acquired during the course of a marriage must be divided equally.
— Jeff Bezos (@JeffBezos) January 9, 2019