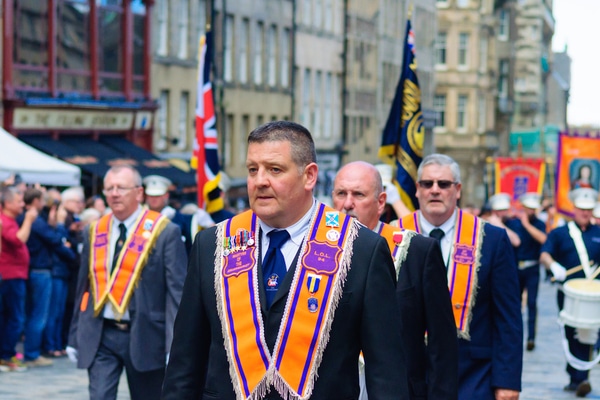 A massive Orange Order parade is taking place today to mark the centenary of Northern Ireland.
The Orange Order has said it expects more than 20,000 people to take part in its parade today, which takes place 101 years after the foundation of Northern Ireland.
The march from Stormont to Belfast City Hall was postponed last year because of the Covid-19 pandemic.
About 60,000 spectators are expected to watch the parade. This will be one of the largest turn outs for an Orange Order Parade.
Orange lodges from the border counties of Donegal, Cavan and Monaghan will take part, along with others from Scotland and England. It's been reported that around 130 bands will be on parade.
It is due to set off at 1pm.  The first band and marchers expected to reach the finish point at 2.30pm.
Organisers say it could take an additional three hours after that for all marchers to reach Belfast City Hall.
The Orange Order parade is taking place with the backdrop of increased tension and dysfunction in Northern Ireland.  Disputes rumble on over the Northern Ireland protocol.
When Northern Ireland was established in 1921, King George V officially opened a newly-created parliament at City Hall, while Stormont was being built.
Unionists held 40 of the 52 seats.
Now, 101 years later, Sinn Féin is the largest party in the Northern Ireland Assembly at Stormont.
The parade will cause disruptions across Belfast City.
A number of retailers have said they will close early because road closures will impact on the ability of staff to get home, and that of shoppers to get into the city centre.