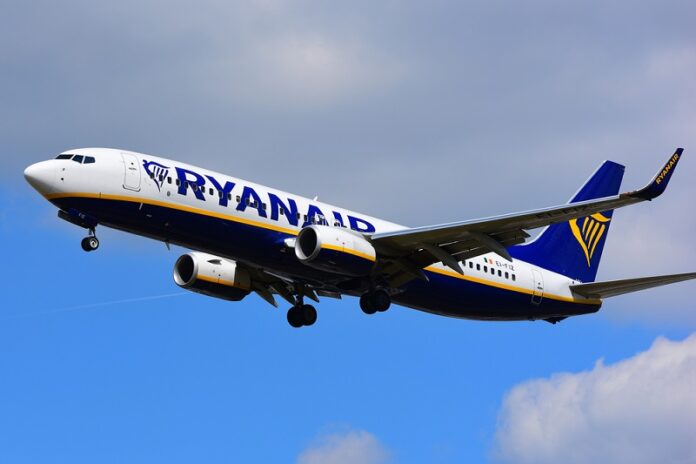 This month, more than 20 flights into Ireland from London had at least one passenger that subsequently tested positive for Covid-19.
In the first three weeks, between December 1 and December 18 one or more confirmed cases were noted on 24 separate flights from the English capital into Irish airports.
The news comes as Ireland has announced that the travel ban from the UK has been extended until December 31.
A source within the contract tracing centre spoke to the Irish Examiner and said "The Government should arrange testing for all London passengers from the past fortnight. We are already too slow in identifying flight outbreaks, and even when we have managed to do so we struggle to contact those who have sat in close proximity to the index case."
Typically, only the passengers in the three or four rows both behind and in front of a confirmed case of Covid-19 will be reached by contact tracers.
In another development that sums up this year, the advice for people who have returned from Britain since December 11, is that they should eat their Christmas dinner in their room, alone.
Speaking to RTÉ this morning, Dr Colm Henry, the HSE's Chief Clinical Officer was asked if people should eat alone and he said "Sadly it does mean isolation in your room."
He went on to add "I appreciate…not just how inconvenient this is but how painful this is for people who've waited so long to come home."
Amid the rising cases of Covid-19, The Government announced that Ireland was moving to level 5 in staggered stages, starting on Christmas Eve. Tánaiste Leo Varadkar has warned that the restrictions could be in place for many months.
This afternoon, it was announced that the Cabinet Ministers are restricting their movements after the Minister for Agriculture, Charlie McConalogue has tested positive for coronavirus.
McConalogue was in Brussels earlier this week on Government business. It is understood that he wore a mask throughout the Government meeting yesterday and that social distancing measures were followed.
Yesterday, there was 970 new cases of Covid-19 confirmed and a further 13 deaths. Click here for the latest Government guidance on the new lockdown measures.