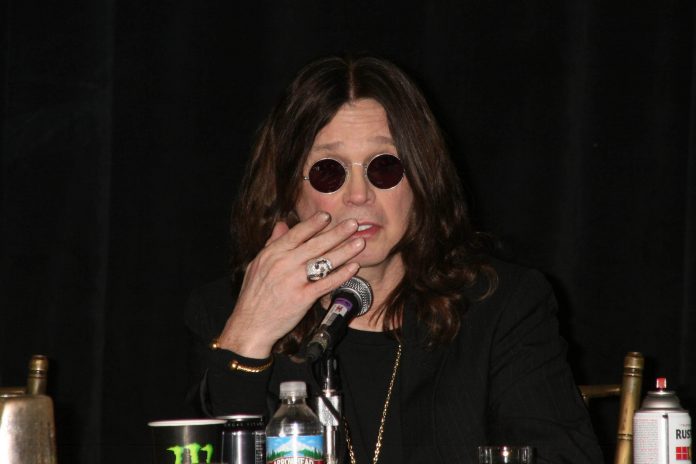 Ozzy Osbourne has said that he was "probably one of the last people" to speak to Lemmy before his death in 2015.
In a new interview with Planet Rock (Per, NME) the prince of darkness opened up about his relationship with Lemmy.
"I'd phone him up; somebody said he was not gonna make it, so I phoned him and I put him on the phone. And I couldn't make out what he was saying. It was terrible."
Ozzy and Lemmy are two of heavy metal's biggest legends and the pair were on tour together in South America in 2015 and that it is when Ozzy first saw signs that Lemmy was in poor health.
"I flew down to South America with him about six months before, and he looked terribly thin and gowned, and my heart broke for him" said Ozzy.
"He tried to carry on as normal but it was one of the things where he knows you know but you didn't want to say anything. But he worked right up to the very end. He said, 'I could have probably lived another 10 years if I hadn't smoked and didn't live my lifestyle, but I lived my life the way I wanted to live it."
Ozzy Osbourne praised Lemmy for his reading and vocabulary as well. "And he was probably the most well-read man I'd ever met in my life. Brilliant, he had a brilliant vocabulary, and I don't think that many people realise that."
Ozzy and Sharon also discussed Lemmy's contribution to the song 'No More Tears' that appeared on Ozzy's 1990 album with the same name. The track is rumoured to have been written in 15 minutes.
"It was done very quickly because Lemmy had done so much touring with Ozzy, and we lived in the same town, and he was a really good friend of both of us" said Sharon.
You can check out the song here.
2020 was an extremely tough year for the Osbournes. Sharon contracted Covid-19 and the couple were also victims of credit card fraud. You can read Radio Nova's report on it here.
Meanwhile, it is said that Ozzy is currently working on a new album that will involve Rob Trujillo on bass and Chad Smith and Taylor Hawkins sharing drumming duties.