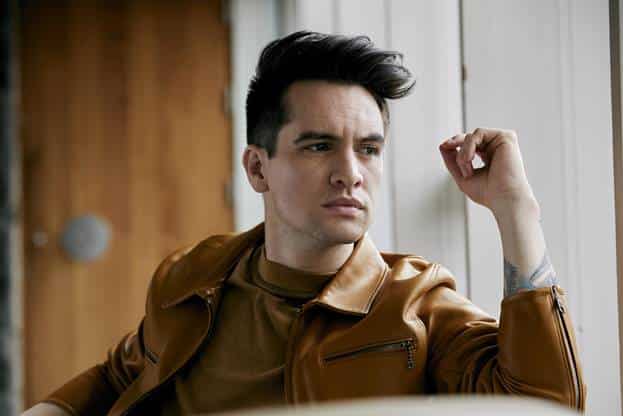 Panic! At The Disco have just released 'High Hopes'. It's the third track off their highly anticipated sixth studio album, Pray For The Wicked. Pre order info of the new record as well the brand new track below is available below…
Panic! At The Disco announced Pray For The Wicked in March after a week of cryptic clues to their fans that set the internet a buzz. There was the notorious potato mystery that had fans shocked and bemused to find mystery spuds in the mail. You can read about that here.
Check out their their thrilling performances of the album's lead single 'Say Amen (Saturday Night)' on The Tonight Show Starring Jimmy Fallon,
You can also see their stellar performances on the Ellen DeGeneres Show Here, and The Voice Here. On June 29th,  The band will perform live on the Plaza as part of the 2018 Citi Concert Series on Today on NBC.
The release of Pray For The Wicked will be celebrated by a U.S. arena tour, that will kick off on July 11th, 2018 in Minneapolis, MN, and will visit various cities throughout the summer before concluding in the band's hometown of Las Vegas on August 18th. Arizona and Hayley Kiyoko will provide support for the 28 city tour. Tickets for the Pray For The Wicked Tour are on sale now. A complete list of upcoming live dates and ticket information can be found Here.
Pray For The Wicked follows Panic! At The Disco's critically acclaimed fifth album, Death Of A Bachelor, which was released on January 15, 2016 via Fueled By Ramen/DCD2 Records. The album debuted at No. 1 on the Billboard 200 Chart and was nominated for Best Rock Album at the 2017 GRAMMY® Awards. The platinum selling release was the highest selling rock album and fourth-highest selling album released in 2016, according to Nielsen Soundscan.
Pray For The Wicked is due for release on June 22nd via Fueled By Ramen/DCD2 Records and is available for pre-order now Here. Fans who pre-order the album will receive instant downloads of "High Hopes" and previously released tracks "Say Amen (Saturday Night)" and "(Fuck A) Silver Lining". "High Hopes" is currently featured in the NHL's promotional campaign for the 2018 Stanley Cup Final, which will begin on Monday, May 28.
Album Image: Panic! at the Disco: Pray for the Wicked: Atlantic Records
Feature Image: Jimmy Fontaine