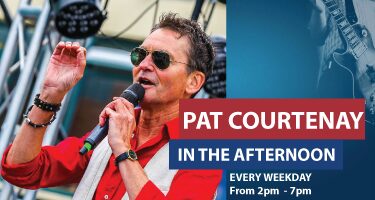 Born in Auckland, New Zealand thanks to an Irish/Scots/Kiwi Mum and a Wicklow Dad. First on the radio aged six in a Radio Reading competition. Defied excellent attempts at education by Dominican nuns and Rosminian Priests and Brothers. Auckland University career doomed by the presence on campus of a radio station. (What do you do with a double-major in English and Anthropology anyway? Seriously.)
New Zealand radio career going unbelievably well so went to Ireland…as you do. Got interview with Robbie Robinson at Sunshine Radio because Uncle Pat used to buy his smokes from one of the owners.  (Welcome to Dublin.) Two mad years living in Portmarnock, doing Breakfast on Sunshine. One hugely creative year doing Breakfast and Production on Energy 103. One slightly blurry year working in England on Satellite Nova. One year at Leopardstown Racecourse discovering that it's a lot easier being a customer of nightclubs and bars than it is being part of 'Da Management'. Staggered out of the '80s and hit the '90s on Breakfast at the brand new Classic Hits – home for over seven years.
Life since then has included living in a station-wagon around Australia, doing Breakfast and Drive shows in New Zealand, quitting radio, working as Head Waiter on a friend's riverboat, visiting the Caribbean, Dubai and South Africa, recording books for the blind and basically going quietly broke in the corner of Auckland I was brought up in. But that old Dublin magnet's working again. People told me I wouldn't stay away.
Likes
Ski-ing, motorbikes, cool cars, horses, tennis, golf (which hates me), boats, the beach, growing things, cooking things, drinking things, the cat (I have to say that), parrots, buying clothes, big music, the weekend, playing my guitars (when no one's around), talking crap into the night over a well-stocked table, being on the radio.
Dislikes
Unfairness, wars (although shooting stuff's fun), carbon taxes, parking tickets, housework (especially the washing-up), oil companies, phone calls after 9pm (something's always wrong), writing these things.
Join Pat on weekday afternoons from 2pm to 7pm.