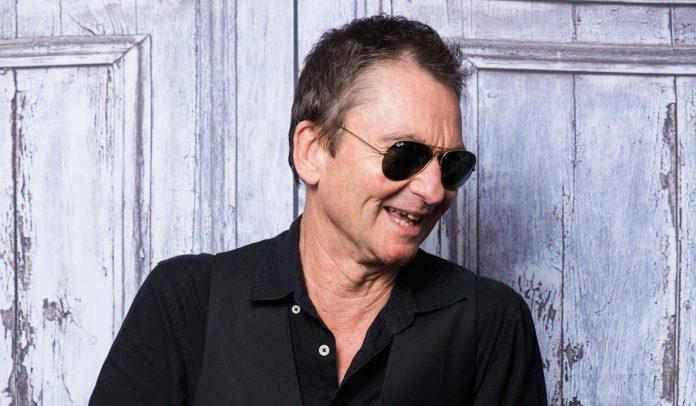 The beat goes on… line!
COVID-19 had kept us all away from each other in isolation and its scary times. With no end date on this crisis, phones and computers are now the only way to "get together" and have taken over from our clubs and venues providing entertainment and a platform for performers to show us what they've got.
So Pat Courtenay has decided to use his initiative to present you Is There A Muso in the House?! Simply put he's giving Irish bands and performers a chance to show off what they are creating in their bedrooms and lounge rooms, on air and online at Radio Nova.
To make a submission email [email protected]
Check out Lennon O'Byrne who has a love for guitar, an ear for music most kids his age have never heard of… And he's all of 13!
Ben Dunne has been in various covers bands in Ireland and UK for years and says he "had lots of ideas for songs in his head for years but always procrastinated to do anything with them (i.e. never had the "balls")". But with saving nearly 4 hours per day not commuting to Dublin city centre during lockdown Ben decided to retreat to the box room with the guitars etc and some home recording equipment and lay down a few of his songs. He did everything himself in the box room, music vocals, mixing etc and also found a neat app to do music videos and set up a YouTube channel "Only Ben". Check it out here:
Karl Doyle and his old band mates got together during the lockdown – probably like a lot of other people did – to record a new song. Its the first one they have completed and recorded in 23 years! They each recorded the individual bits at their homes and used dropbox to send them back and forth. Karl mixed the tracks on PC in his attic, and this is the result…
This video was produced during isolation by a band based in Tallaght, going by the name of Ruffus and this is their debut single Space…
This is Jordan "Jynx" Kearns and an original quarantine love "Unexpected Joys"…
Check out The Midnight Ramblers – Poor Pitiful Me a Warren Zevon cover.
Every Friday some of the music teachers in Alexandra College Milltown put together a remote cover for the schools virtual assembly. Its called Funky Friday! There band name is 'The Boys of Alex' (its a girls school and they are male teachers!) Here is their take on Africa by Toto featuring Mr Wilson, Mr Carroll, Mr Barrett and Mr Rycraft with some guests who provided a helping hand!
Local band here Ballina called Gorilla Radio posted this video on their FB page this week saying they finally got the finger out and decided to play some music together for the first time in 2 months!
Here is Matthew Redmond's slightly reharmonised rendition of Black Hole Sun… warts and all.
Take a look at Rob Hennebry, originally from Lexlip and now living in London, he's been doing a song a day on FB and Instagram for the past few weeks just to help put a smile on peoples faces. Some of what he's done is pretty special.
Listen to 28 year old Lisa Hooper from Beaumont. A singer songwriter currently cocooning with a rare disorder called Ehlers Danlos Syndrome plus a lot of other complications. Music keeps her going though and it is her dream to make it in the music industry and to try advocate for people with disabilities.
https://www.instagram.com/p/B_dFbGoDwfr/
Yellow Paint is a band from Rush that consists of Ryan Cleay (16) lead guitarist, Thomas Rice (16) bass player, Karl Connolly (17) drummer and Lauren Cullen Brown (16) lead singer. They aren't together that long, just a few school friends, who decided to get together to play music for fun. This is their Isolation cover of Zombie
Mia and Fausto made a version of 'Hurt' by Nine Inch Nails. Fausto is a composer / guitarist from Sicily and he is in quarantine with Mia in Kildare during these times. Fausto has made many of his own compositions, but this is his first time arranging a song based on another. For Mia, it's the first time she's sung solo!
A four-piece with members spread from all over the Southside out as far as Kildare, Urban Anthems is normally a Brit-pop tribute band but this is a Muse cover, Time Is Running Out.
Have a listen to Owen Power, a GP working in North Dublin city and also in a band called Fishbowl Horizons. Last month Owen developed a cough, fever and chest pain. Because of these symptoms and his job he quarantined himself in Cork, away from his GP wife, in his grandparents former home. Owen had his guitar and loop pedal and decided to record a live version of the bands song "Nobody Else But You". He used the old pictures and videos in the house to try to capture his feelings. In case you're wondering: He tested negative for Covid in the end and got to return home after the two weeks were up.
Check out Paul O'Dea from the Cork based Russian Roulette Band. Last Christmas he wrote a Christmas song which they released as a charity single and a fab video in aid of Down Syndrome Cork.
Some Remain is a young band up in Sligo. They all chipped in parts to put together a cover of Helicopter by Bloc Party during lockdown. Colm and Alex on guitar, Leo on Bass, Matthew on drums and Jamie singing.
Take a look and listen to Jamie Ryan and his band Public Demand. They haven't been able to meet up or gig since the lockdown has started so they decided they would record a cover of 'Fix You' by Coldplay for all the front line workers. They recorded all our own parts in our respective houses, stuck it together and put it up online.
James Donnelly Jnr (9), took an interest in the drums during this lockdown, and after literally a couple of days he called dad down to the shed/studio to check out his 'new beat'. Dad was quite impressed, and also proud that it was a good rock standard 🙂 So they started jamming it, got the rest of the family involved, Ella (8) and Nathan (6) and Mammy Sara (21 🙂 ) and wrote a song with it.
Blue Fish Diamond is an indie folk rock band and this is a Jim Murphy from the band playing a new called Song For Love, which will hopefully lift your spirits
Check out lead singer Dylan Hickey from InBetween Honey (written just like that). The song is Friday Night Monday Morning and it'll be released on the 17th.
This is Sully O'Sullivan
https://www.facebook.com/Sully.Almighty/videos/3104500489580636/
KC VIK is a Dublin-based alt-folk duo consisting of singer/cellist Kaitlin Cullen-Verhauz and guitarist/songwriter Ian Kinsella. Kaitlin and Ian are currently on tour … of the house. They've done a 'gig' a day in different 'venues' (ie The Closet Under the Stairs, The Kitchen, and The Downstairs Toilet), and if you head over to our Facebook you'll find all the videos including Jackson by Johnny Cash and June Carter Cash on The Porch.
https://www.facebook.com/kcvikduo/videos/725023288238391
Here is Katie and Aoife Lynch singing Next to Me by Imagine Dragons
Check out Simon Dignam playing the classic Stairway to Heaven solo, with a bit of messin' at the end.
This is David Doyle isolated with his piano in Dublin and Luke Duffy isolated with his cello in Iceland recording the Westworld theme…as you do
Here is 16 year old Eva's version of The Cure's song "Just like heaven"
Weather Underground is a Dublin based indie band of four 21 year-olds who have been gigging and writing songs since they all met in school. They are Daniel Brady (Guitar/lead vocals), Karl Brooks (Guitar/backing vocals), Ciaran White (Bass) and Daniel Kearns (Drums). This is "Glass Door" and the idea for this video was to show off some of what Raheny has to offer along with shots of Dublin from a long time ago. They just managed to get out and shoot the video before they went into quarantine.
Here is a teenage rock band from Bray called the 78s. They managed to record a handful of demos before we were confined to our homes and this one is called "Home of the Lost and Found"
Check out Brian Killeen with what he says is "an acoustic demo of one of me tunes, hopefully you'll hear it with the magic of Paul Kemp and Freddie Murphury with Shadybird soon!"
Aidan Donnelly has been writing songs on and off for years for his own enjoyment. This song is called Make You Fall In Love and he wrote it about 7 years ago.
This is Acacia Lessing who has been self learning guitar the last couple of months.
Have a look at Tom Harbison who wrote and played all the instruments in this recording.
https://www.instagram.com/tv/B-LJLNlHeq4/?utm_source=ig_web_copy_link
Here is Aoife Moore and Kevin Burke, "We're Not Together" from Dunshaughlin Co Meath, performing their original song Bullfrog. Recorded by Declan Dooley. Mastered by Colm Finnegan.
Check out 13-yr-old Lennon playing a David Gilmour solo from Coming Back to Life off The Division Bell.
Oh Bryan is an alternative rock outfit based comprising Stephen O Brien, Shane Power and Billy Cambell.
The band's cover of Foo Fighters anthem My Hero was shot across 2 different locations. Colm recorded the drums in Australia and sent us across his drum tracks. The rest was recorded in the band's homes here while in isolation in Dublin.
Oh Bryan say, "We are trying to stay positive and music helps us do that in these difficult times. Obviously we are huge Foo Fighters fans and would like to also dedicate this to our favourite rock band and congratulate them on an epic 25 years as a band."
Stephen O Brien spoke with Pat…
The boys also want to raise funds for Dublin Simon community.
"We would like to dedicate this over to all the frontline workers around the world and especially Ireland out there keeping us safe and keeping food on the shelves in the shop to keep us going. The amount of work and care the Irish health care system, shopping markets and transport services are providing to the public right now is unbelievable. We in Oh Bryan thank you so much and you are all the real heros. This is a particularly dangerous time for anyone who is homeless at this moment. Dublin has quite a large number of homeless people and we would love that with every stream of this cover if you could donate €5.00 to our Facebook donate page HERE which will go directly to the Dublin Simon Community."