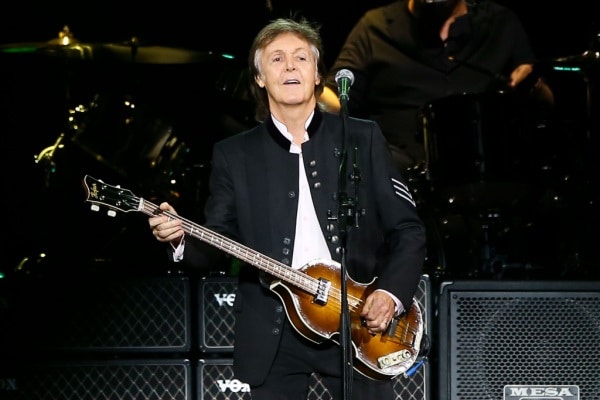 Would you like to listen to the article instead of reading it?
Paul McCartney has revealed that Guns N'Roses' decision to cover 'Live And Let Die', left him "amazed".
The track which was originally a hit with McCartney in 1973 with Wings, was written for the James Bond film of the same name, before being later covered by Guns N'Roses nearly 20 years later, appearing in their 1991 album 'Use Your Illusion I'.
The fact that the song has often been mistaken for a Guns N'Roses original tune, has even surprised McCartney, who has clearly taken this common mistake as a compliment.
"It's pretty good actually"- McCartney On Guns N'Roses Cover
Paul McCartney made these comments while speaking on his 'A Life In Lyrics' podcast.
"I thought it was pretty good actually. I was more amazed that they would actually do it, this young American group", McCartney stated.
"The interesting thing was my kids would go to school and they would go, 'My dad wrote that.' They'd go, 'No he didn't, it was Guns N' Roses,' so nobody would ever believe them. For a while it was just Guns N' Roses".
He added, "I was very happy that they had done it. I always like people doing my songs".
On writing a Bond theme track, McCartney also said, "It was always a sneaky ambition to write a Bond song because, in some ways, I like to see myself, one portion of myself, as a jobbing writer. You require a song for the queen's wedding, I'm your man".
"The equivalent of that for a lot people is the Bond song. You've written a Bond song, it's a bit of an accolade".
Speaking of McCartney, the Beatles' "final" track 'Now and Then' reached number one in the charts, almost 60 years after the Beatles' maiden chart topper. More here.