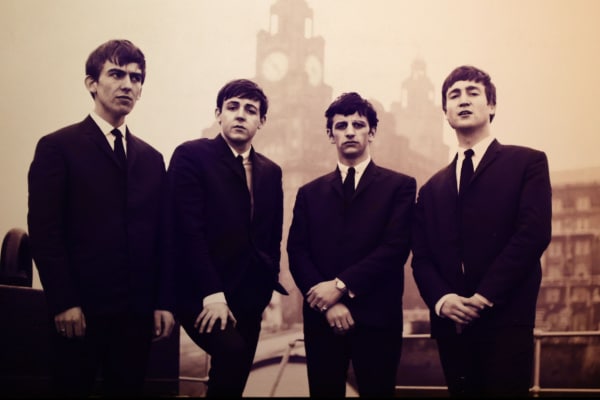 The Beatles have hit top spot in the charts with their "final" track, 'Now And Then', 60 years on from their first Number One.
'Now And Then', achieving this feat means that the Fab Four now hold the record for the longest period between an artist's first and last number one hits, with their first number one 'From Me to You' arriving in May 1963.
This record had been previously held by Elvis Presley.
That's not all, the Beatles have also smashed the record for the longest gap between Number One hits.
Their last number one came in 1969, with 'The Ballad Of John and Yoko', marking a 54 year gap between the tracks.
Singer Kate Bush held that record, with 44 years elapsing between in her number one 'Wuthering Heights' (1978), and 'Running Up That Hill', which reached the summit last year, having featured in Netflix sci-fi thriller 'Stranger Things'.
With this release, the Beatles have achieved the most number one singles by a British act of all time, with 18 tracks hitting top spot, as well as being the oldest band to secure a Number One single.
"Beatlemania has returned this week"
They may have disbanded in 1974, but it is clear to see that the Beatles' legacy as a band lives on. Their "final" track also became the fasting selling single of the year so far.
The track sold 48,000 copies in the first week of its release. It has also become the fastest vinyl single this century thus far, with 19.400 copies sold.
'Now And Then' has also had the most one-week physical sales in almost 10 years, with 38,000. This record had been previously held by 2014 X Factor winner Ben Haenow with 'Something I Need'.
It is also the most streamed Beatles track of all time, with 5.03 million streams. This beats the previous record held by 'Here Comes The Sun'. The track had 1.05 million streams in 7 days in 2021.
Reacting to these accomplishments, CEO of the Official Charts Company, Martin Talbot remarked, "Beatlemania has returned this week – and what an amazing few days it has been for The Fab Four".
"The return of John, Paul, George and Ringo with the last ever Beatles single, Now And Then, has cemented their legend by breaking a catalogue of records – and in doing so underlined the extraordinary scope of their enduring appeal, across all the generations, with huge numbers of streams, downloads and vinyl singles".
He also added: "If there were ever any doubts that The Beatles are the greatest band of all time, they have surely consigned them to history this week".
"blown my socks off"
These feats have certainly come as a seismic shock to Beatles icon Paul McCartney.
"It's mind boggling. It's blown my socks off," he said. "It's also a very emotional moment for me. I love it!".
These achievements are even more impressive, considering Ringo Starr's recent admission that he was unsure if the Beatles would last when they formed. More on this here.
A short film exploring how the track was made, was also released. See more here.
Former Oasis singer Liam Gallagher is another name who has given the track his approval.