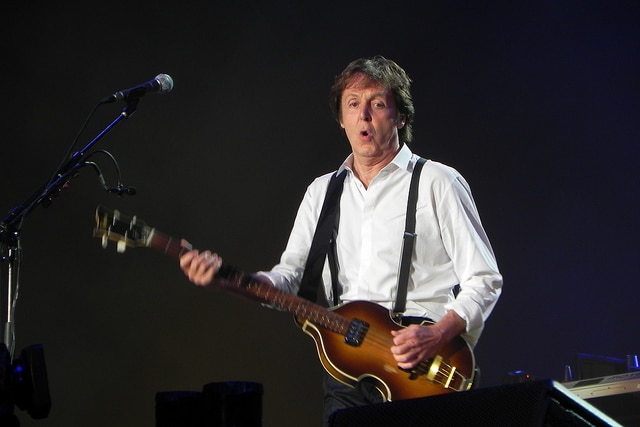 Paul McCartney is set to battle for the rights for The Beatle's songs. He recently filed legal papers in the US, as part of an attempt to reclaim the publishing rights to The Beatles' back catalogue.
He has never been in control of the publishing of the songs, as the US copyright act of 1976 gives writers the opportunity to reclaim the rights after 56 years.
The Lennon-McCartney catalogue becomes available in 2018, and Sir Paul McCartney has recently made his move to recapture it. News comes from Billboard that McCartney filed a termination notice for 32 songs with the US Copyright Office back in December.
Most of the songs date from 1962 – 1964, although others come from much later in the band's career. Some of these, which includes the likes of 'Come Together' and 'Why Don't We Do It In The Road', wont become available until 2025.
Micheal Jackson bought the catalogue back in 1985 – which by that time also included songs by Little Richard, the Pointer Sisters, Pat Benatar, The Pretenders and The Beatles – for $41.5m (€36m), permanently souring his friendship with Sir Paul.
Then in 1995, Jackson sold half of his shares in ATV Music to Sony. The Japanese company purchased the remainder of Jackson's stake earlier this month. Paul McCartney will be in for a huge pay off when he claims the rights to the songs.
Photo Credit:  darioferrini