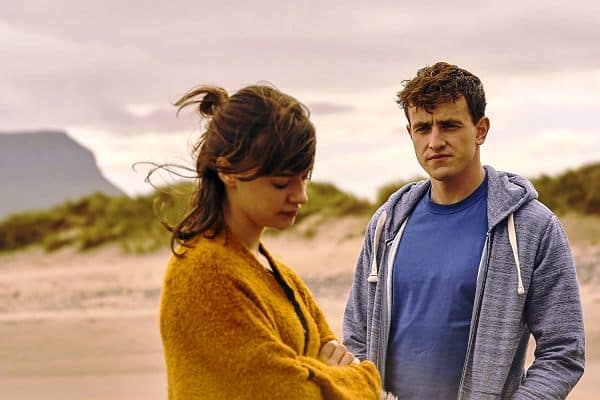 Paul Mescal has been included in Forbes' "30 Under 30" list. The actor rose to fame for his portrayal as Connell Waldron in Normal People.
Forbes' "30 Under 30" is a prestigious list recognising entrepreneurs, young innovators and leaders aged under 30. These people are viewed as strong influencers in industries such as business, finance and media.
Other categories also include healtcare, science, technology, policy, the arts, entrepreneurship and retail.
Normal People
Mescal is included in the entertainment category. He is also listed alongside his Normal People co-star, Daisy Edgar-Jones.
The pair starred in Normal People, a TV adaption based on the novel written by Irish author Sally Rooney.
Mescal earned an Emmy Award nomination for his performance as Connell, while Edgar-Jones earned a Golden Globe nomination for her portrayal of Marianne.
Other Irish names "30 Under 30"
Other stand out names on this list come from the Sports and Games category, which saw Irish rower Paul O'Donovan included in the 30 under 30 list.
The Skibbereen native won Ireland's first ever Olympic medal at Rio in 2018 alongside his brother Gary. You might remember the pair's legendary conversation on the Graham Norton Show a few years ago. Check it out here.
Paul has also won four World championships and is hopeful of gold at the rescheduled Tokyo Olympics this Summer.
Others included on the list
Other Irish names on the list include Joy Crookes. Like Paul Mescal, Crookes is also included in the Entertainment category as is Andrson founder Neil Dunne.
Crookes is a Bangladeshi-Irish singer-songwriter. She was also nominated for the Rising Star Award at the 2020 Brit Awards. She also came fourth on the BBC Sound of 2020 list.
26 year old Jack Coulter was included on the list from the Art and Culture category. The Belfast native is known for his paintings along with the visceral quality of his work.
Anne Hathaway, Paul McCartney and the Freddie Mercury Estate are among those that own some of his works.
Fiona Edwards Murphy and Elizabeth Galligan were also included on the list from the Manufacturing and Industry category.
Other Irish people also mentioned on the list include Kieren Gilbert, who was named in the Marketing and Media category.
Others included Fionn Ferreira, included in the Science and Technology category.
William Conaghan and Ralf Alwani were also included in the Social Impact category.