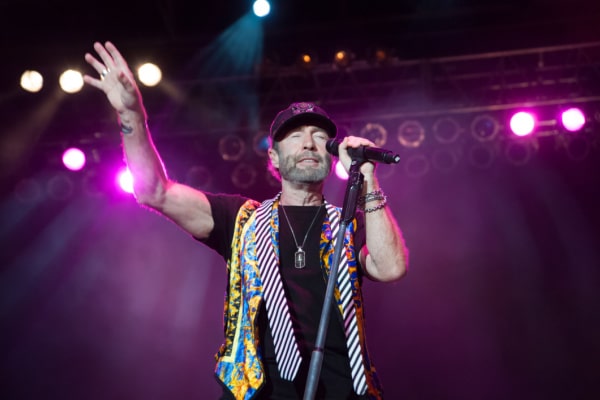 Would you like to listen to the article instead of reading it?
Former Free vocalist Paul Rodgers has spoken about that period which saw him perform as vocalist for Queen between 2005 and 2009.
Rodgers performed the task with the surviving band members of Queen, Brian May, and Roger Taylor, billed as "Queen + Paul Rodgers".
Ever since his death in 1991, Taylor and May have insisted that nobody could replace the legendary frontman and close friend Freddie Mercury.
Several singers were linked to the role if Queen were to continue, including the likes of George Michael, and Lisa Stanfield, who performed so wonderfully at the Tribute Concert in Mercury's honour in 1992.
Last year marked thirty years since this concert took place. More here.
"let's keep it Queen heavy"
However, on the night itself, it was the former lead singer for Bad Company, Free and The Firm, Paul Rodgers who brought the house down.
At the Tribute Show in 1992, a year on from Mercury's death, Rodgers performed Queen tracks '39', and 'Somebody To Love' which stood out for May and Taylor.
Recalling the whole experience of performing for Queen in the noughties, Rodgers called it "a good time".
"But to start with, Brian [May] and Roger [Taylor] wanted to do a lot more Free and Bad Company songs because they were big fans", Rodgers said. "I said, 'Look, the world has been waiting to hear you and your songs, so let's keep it Queen heavy'".
"When I became a part of Queen I had a lot of respect for Freddie", he added. "but when I left I had even more, because I now know what he went through".
Full of respect for the sheer magnitude of stepping into Freddie's shoes for a while, Paul Rodgers also called this experience "enlightening".
"By the time I'd toured with the guys and done all that, I realised what it was like to stand in Freddie's shoes, and it was not an easy gig," he said in another interview. "I mean, they have so many great songs, and it was a really, really enlightening experience, actually".