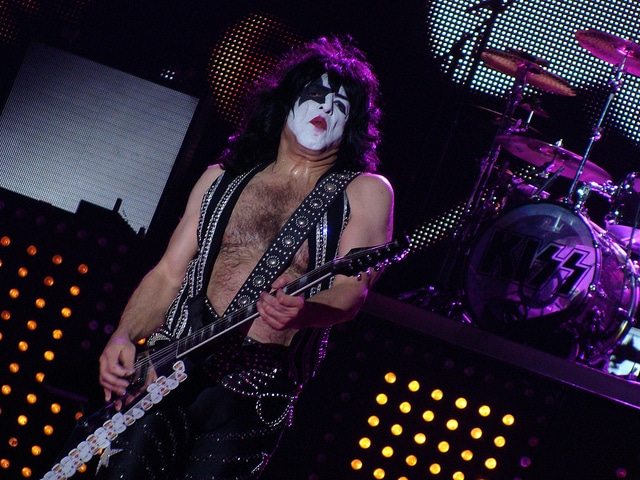 Kiss members Paul Stanley and Ace Frehley have teamed up to release a new music video. Guitarist Ace Frehley recently released a video for 'Fire & Water'.
Kiss frontman Paul Stanley features in the video as he sings for the cover of Free's song 'Fire & Water', from the band's debut album of the same name.
In a press release for the video Ace Frehley said "It was great working with Paul again," adding that "All the years we've spent apart doing other projects seemed to vanish once we hit the stage!"
The new video marks the first time that the pair have worked together in 18 years. It's also the first solo video that Frehley has released since 1989.
Paul Stanley was one of many special guests to appear on Frehley's new album Origins, Vol.1. The album contains covers of classic rock tracks such as 'White Room' from Cream and Thin Lizzy's 'Emerald'.
Some of the other guests on the album include Slash, Lita Ford & Mike McCready from Pearl Jam. Speaking about Stanley's appearance Frehley said "I thought Paul did a fabulous vocal on it," adding that "He jumped at the chance to do this because it's something that's outside of Kiss and his character in Kiss, and it gave him a chance to, you know, sing!"
You can check out the video of Ace Frehley and Paul Stanley covering 'Fire & Water' down below.
Photo Credit: Alberto Cabello