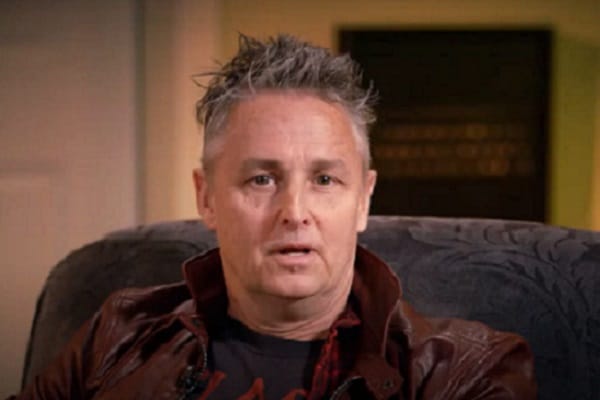 Would you like to listen to the article instead of reading it?
Mike McCready has revealed plans to write a rock opera about the late Soundgarden singer Chris Cornell, and the Seattle grunge scene.
The Pearl Jam founding member confirmed that he is writing a rock opera, which will remember Cornell, and his band's contribution to the grunge scene.
McCready's band Pearl Jam and Cornell's Soundgarden rose from the Pacific Northwest city at the same time. Alongside Nirvana, the bands became played an integral in the growth of the scene in Seattle.
Sadly, the frontmen for Nirvana and Soundgarden, Kurt Cobain, and Chris Cornell died from suicide in subsequent years.
"one of the greatest"
Confirming this news regarding the rock opera, Mike McCready called the project a "a record and maybe some sort of stage/play thing".
"I'm working on a script and I've got about 18 songs that I'm working on, and I'm singing on it. It's been a long journey", he added.
Whilst speaking about this opera, McCready also paid tribute to Cornell.
"I look at him as one of the greatest singers and songwriters of all time, aside from being a friend", he said of the Soundgarden singer.
McCready continued, "I love Chris and I'm working on a little project about the Seattle scene and a musical kind of rock opera thing. It's just from my experience in the Seattle music scene, and he's part of it".
"just about finished"
Elsewhere, Mike McCready also shed some light on the upcoming Pearl Jam album, along with praising producer Andrew Watt.
On the album which would be a follow up to the band's 'Gigaton' release from 2020, McCready stated, "It's just about finished".
He also added, "I think there's a few tweaks here and there that have to happen, and we're probably not going to have anything out this year".
According to McCready, Watt brought "an energy and a youthfulness and a great ear to us that I think we needed".
"[Watt] got us into a room and just pushed us as hard as we could be pushed. You know, it's hard for a quote-unquote outsider to come into our world because we've done things a certain way. We're open to new things, but we are also in our own world".
"We've done things for 30 years", he continued. "So we know the dynamics of our band very well. But sometimes we need to get pushed and questioned, and Andrew did a great job of that".
Earlier this year, Pearl Jam bassist Jeff Ament had said that the band would release a new album in 2024.