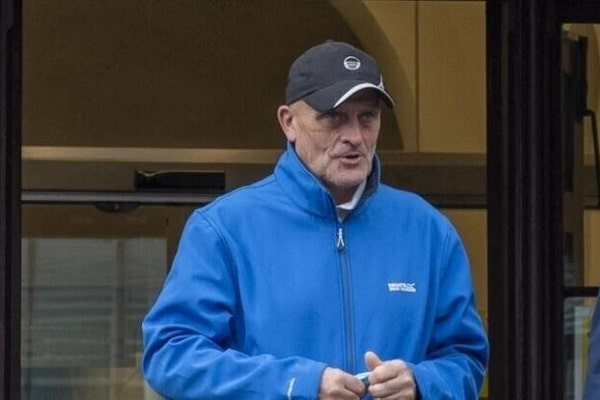 A man in his late fifties has been sentenced to four-and-a-half years in prison after claiming over €500,000 in his parent's pension payments. Last October, Don O'Callaghan pleaded guilty to 73 charges of theft and forgery totalling €527,000 over 33 years, from 1987.
O'Callaghan's actions have been described by Judge Helen Boyle as depriving the pension pool of funding to people in need. The 59-year-old's chronic gambling addiction had been noted by Boyle who said that "despite the large amount of money you got, you effectively gambled it away every day."
"You lied to the (social welfare) inspector over the phone about your father reaching a hundred. You filled out forms. You attended in person to fill out forms." Judge Boyle also noted that O'Callaghan used a picture of an elderly man to obtain a photo ID for a Public Services Card in his father's name.
According to Detective Garda Michael Nagle, social welfare inspectors became aware in in July 2020 of a person named Donald O'Callaghan was due to reach 100 years of age. The man, therefore, had been entitled to a 'President's Bounty', of which O'Callaghan Jr. collected on behalf of his deceased father. Officials understood Donald to be still in receipt of his State pension, until it was later discovered to have been collected by his son.
In the presence of COVID-19, house calls have been replaced with inspectors now calling the residence of the pension receiver. Upon answering the call, the defendant allegedly confirmed he lived at the house with his parents, and that his father was willing to accept the payment.
Given the amount stolen by O'Callaghan, Judge Boyle had taken into account the severity of the case when sentencing to defendant. The forgery of State documents, years of continued deception to a Department of Social Protection inspector, and sheer audacity to fake his father's life were considered.
However, she considered his previous plea of guilty at the first opportunity avoiding a lengthy trial and saving the State expense. Judge Boyle also took into account of O'Callaghan's intentions to fully co-operated with gardaí, and his acceptance of guilt from the outset.
Just last month, a 40-year-old man was arrested recently for carrying his uncle's dead body into a post office to claim his pension. Declan Haughey later claimed that he "didn't know he was dead", and that "We thought nothing of it because Peadar had had heart attacks and all."