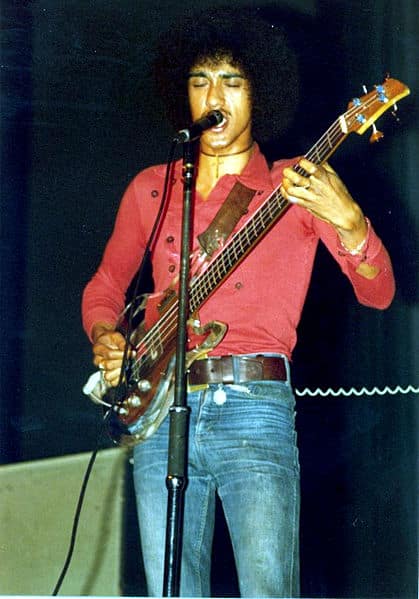 This Sunday is Father's Day and if you're fresh outta ideas of what to get your Dad, have a look at these limited edition Phil Lynott  Statues by Paul Daly.
Thin Lizzy front man, Phil Lynott is immortalised with a re-issue of this cool limited edition sculpture. The original statue, also by sculptor Paul Daly, was commissioned by the Roisin Dubh Trust in 2001. It was recently returned to its rightful spot on Harry Street, Dublin 2 after it was damaged last September when hit by a truck.
The popular statue was originally unveiled in 2005 by Lynott's mother, Philomena. It has been removed for repair a number of times since, and Philomena was on hand again to welcome the statue back.
"Everyone loves Philip", she told those gathered around.
As tribute to the Rock Icon and to commemorate the 30th anniversary of Phil's passing, Paul Daly has released a limited edition of 300 statues in cold cast bronze. They are slightly different in detail to Daly's original.
Great for the Thin Lizzy fan in your life.
Check out their website here.
Phot Credit:   Klaus Hiltscher