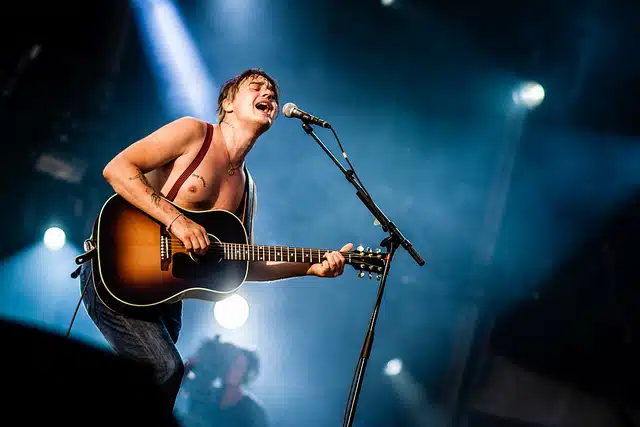 Fantastic news for The Libertines' frontman Pete Doherty, he completed his treatment in a Thai rehab facility.
The singer left the Hope Rehab centre in Bangkok, after being treated for his well publicised heroin addiction. Doherty has suffered from addiction issues even before the band came to prominence in 2002.
While in rehab he reflected on the damage drugs caused him, writing a confessional essay about his struggles with drugs and the negative impact they had on his life.
The Independent published Doherty's essay written at Bangkok's Hope Rehab Centre.
"I remember after we signed that record deal I was offered a line of coke and I soon started washing it up and smoking crack," wrote Doherty. "Carl [Barât] didn't like it. He couldn't stand crack or heroin, and he didn't like the people I was hanging out with. So the band split up."
"There were dark times, but I would just pick up my guitar and write a song and I'd think yeah that solves my problems, you can't tell me anything. But eventually that stopped working. Doing gigs was a nightmare, and all the songs were so dark, how would I be able to perform if I wasn't f**ked up?"
The centre's boss Simon Mott shockingly revealed some horrible truths about the singer's time in rehab. "He [Doherty] received a lot of fan mail which we searched before handing it over," said Mott. "Sadly, on two occasions, we intercepted drugs we had to destroy. It sickened me that there are such disgusting people out there who would go to such lengths to sabotage his treatment."
Doherty seemed to be in great spirits saying: "Long before drugs, it was music that would raise my spirits or just make me want to live or believe in something," he said. "It's a great new drug, being clean. It's not really a drug at all – it's finding myself. Drugs don't make you more creative and one of the great things about being clean is that I'll be able to fulfill that side of things (my creativity) … I feel as if something inside me is shifting."
His bandmate Carl Barat visited Doherty in the Thai capital, the songwriting duo penned five new songs together for the band's third album.
Speaking about the upcoming LP, Barat said: "We've only done bits and bobs on tour. We were both reminding each other of scores of tunes that we'd forgotten that had never seen the light of day. But Plan A is to write new things. There's about five new tunes on the work bench at this stage and that's just from having been in each other's company, not even sitting down to write. One's called 'Woke Up Again', but that's a working title."
The Libertines are expected to release new material in 2015, the band are planning to begin recording in Germany very soon.