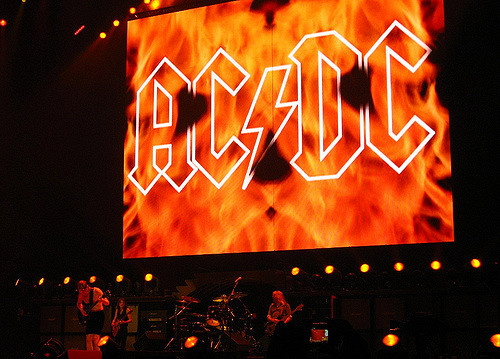 Former AC/DC drummer, Phil Rudd has said that he would rejoin the band if Axl Rose left.
The Guns N' Roses front man recently joined the band for their world tour.
Phil Rudd was replaced by drummer Chris Slade, after Rudd was convicted for drugs possession and threats to kill a former employee, last year.
Rudd, who recently revealed that he had suffered a heart attack, talked about Axl Rose joining the band saying "If Angus (Young) wanted me to play then that's up to him – but I don't really want to play with Axl Rose. I don't really rate him,"
The band has not only had to replace Rudd. In 2014 Malcolm Young was replaced after being diagnosed with dementia and Brian Johnson has recently been replaced by frontman, Axl Rose. This has lead to bassist Cliff Williams' decision to leave the band after their current world tour, saying "Losing Malcolm, the thing with Phil and now with Brian, it's a changed animal. I feel in my gut it's the right thing."
AC/DC are currently on tour in the US.
Photo Cred:Vladimir and  Ed Vill