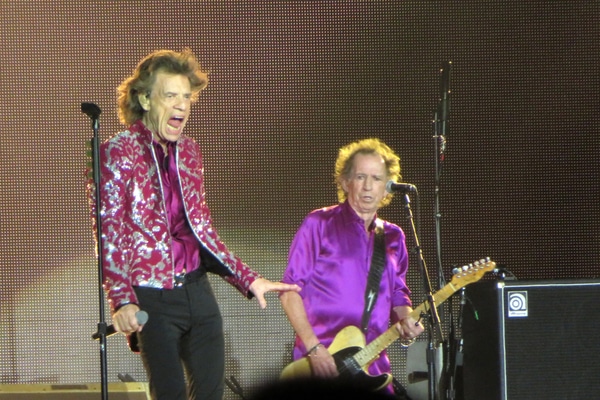 Pollstar has released its annual, worldwide tour-earnings list for 2021 and veteran rockers, the Rolling Stones have come out on top. Grossing and average of $9.6 million per show, the UK rockers reached a total of $115.5 million (€102.7m) through selling 516,624 ticket sales at an average price of $223.56 (€198.93). Only Bruno Mars (€293.64), Lady Gaga (€262.50), and Eagles (€203.77) charged more.
Former One Direction member, Harry Styles has finished miles behind the veteran rockers with $86.7 million across 39 shows. The Hella Mega Tour featuring Green Day, Fall Out Boy, and Weezer came next, followed by Eagles, and Dead & Company. Unsurprisingly, six of the Top 10 tours were held by rock artists.
A Pollstar spokesperson said, "what the Stones achieved in 2021 with the restart of their 'No Filter Tour' stands out as among one of the legendary group's greatest accomplishments. Not only was it the highest-grossing tour of Pollstar's 2021 chart year, bringing in $115.5 million and more than 516,000 tickets over the course of just two months.
"More importantly, it served as a beacon for the entire industry and hundreds of millions of music fans across the world, showing that in this supremely challenging year, concerts at the highest echelon of the live business could be pulled off safely and successfully."
"We're calling it the Great Return, because return we did, in droves," Pollstar noted. "Last year was the year that wasn't, with touring on a global lockdown … and artists and artist development left to less-than-fulfilling drive-in shows, streaming and social media. The company quickly addresses the fact fans can now find ways around live shows, something the company "didn't like".
With the reintroduction of live gigs and events, Pollstar data reflected how different 2021 was in comparison. The report added that "every chart in last year's year-end issue marked a precipitous drop in shows, revenues, ticket sales and all other touring metrics. This year, however, is a markedly different story, especially Q4, which augers exceedingly well for 2022."
Rolling Stones recently became the first band to gross an average of $10 million per show across their full run of recent concerts. The fruitful run covered a slightly different accounting period than the annual tour figures of Pollstar. Not bad for a "mediocre pub band", ey Rog??!
Rock's Top 10 in Pollstar's End-of-Year Earnings List
1 (1 in complete list) – Rolling Stones: $115.5m over 12 shows; average ticket $223.56
2 (3) – Green Day, Fall Out Boy, Weezer: $67.3m over 20 shows; average ticket $102.09
3 (4) – Eagles: $59.2m over 23 shows; average ticket $229.66
4 (5) – Dead and Company: $50.2m over 31 shows; average ticket $85.36
5 (7) – Guns N' Roses: $47.3m over 23 shows; average ticket $134.75
6 (8) – Dave Matthews Band: $46.0m over 41 shows; average ticket $78.78
7 (21) – Genesis: $23.7m over 14 shows; average ticket $176.76
8 (29) – Billy Joel: $17.4m over 4 shows; average ticket $130.30
9 (30) – Kiss: $16.9m over 22 shows; average ticket $83.85
10 (36) – Eric Clapton: $14.5m over 8 shows; average ticket $169.25