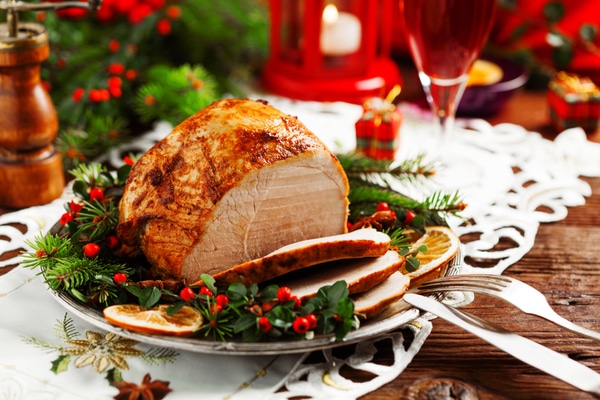 The UK is currently under pressure to be ready for Christmas as a shortage of butchers threatens to disrupt supplies of pork. Already plagued by a supply chain crisis due to COVID and Brexit, the British government has said it is "working closely" with the pig industry to "address the pressures industry is currently facing".
Ministers are reportedly in discussions over relaxing visa rules for up to 1,000 foreign butchers to combat the delayed demand. According to the British Meat Processors Association (BMPA), the industry is short of 15,000 workers, forcing members to focus on keeping supermarkets stocked with basic cuts of meat.
As well as empty pork counters in supermarkets, fears mount over the well-being of the animals themselves. The shortage of butchers may also risk causing animal welfare issues on farms, as mounting numbers of livestock await slaughter. The abundance of livestock may raise the prospect of an apparently imminent cull of 150,000 pigs.
"We really should have been producing Christmas food from about June or July onwards this year and so far we haven't, so there'll be shortages of party foods and things like pigs in blankets. Anything that is labour-intensive work could see shortages", a BMPA spokesperson told The Times.
Warnings had been expressed by the pork industry body as far back as mid-August of the "more complicated lines". Shortages on such items like "pigs in blankets and gammon roasts" already look "inevitable" as many meat companies are already six weeks behind their Christmas production schedules.
Although Home Secretary, Priti Patel is reportedly against the easing of visa rules, she explains that the Home Office is "closely monitoring labour supply and working with sector leaders to understand how we can best ease particular pinch points".
"We want to see employers make long-term investments in the UK domestic workforce instead of relying on labour from abroad. Our Plan for Jobs is helping people across the country retrain, build new skills, and get back into work. The Government encourages all sectors to make employment more attractive to UK domestic workers through offering training, careers options wage increases and investment."
Pork shortages are not the only shortcomings for Britain this Christmas as the UK economy has been disrupted by several factors which have been bubbling away for months. The economy is still enduring the lingering effects of the pandemic, even more labour shortages, new immigration rules affecting HGV drivers, and petrol shortages – prompting the military to be mobilised to drive petrol tankers.