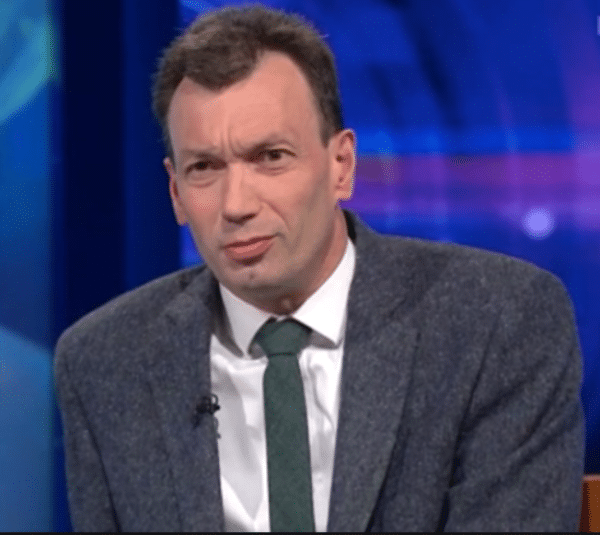 Covid-19 restrictions are "likely" to return in January for Ireland, due to a rise in cases. This was the opinion of infectious disease specialist Dr Sam McConkey.
Dr McConkey said that the progress made during the last lockdown has levelled off.
This comes after Chief Medical Officer, Dr Tony Holohan expressed his concerns about the incidence rate rising again.
Dr McConkey stated, "Shops, restaurants and retail are now open, the change in how we're all living in society is I believe feeding through now".
"There is not just a levelling off in the numbers, but actually we're starting to see a rise" he added.
Dr McConkey continued, "Unfortunately the number of Covid-19 cases in Ireland is actually rising in about 23 of the 26 counties, the graph has turned".
McConkey Believes Legally Mandated Quarantine Should Be Introduced
Taoiseach Mícheál Martin echoed the point that a return of Coronavirus restrictions after the festive season is a possibility.
"You could very well be looking at some further restrictions in January" the Taoiseach warned. He insisted that the Government would consult widely before making any decisions.
Still Cause For Optimism:
Health Minister Stephen Donnelly said yesterday that the Covid-19 Vaccination plan may begin before the end of the year.
Minister Donnelly said that approval for the Pfizer vaccine could be signed off by the European Medical Agency by 21 December.
Mr Donnelly also stated that the vaccine rollout could happen before the end of the year. See more here.
Táiniste Leo Varadkar even stated a few weeks ago, that he hopes 2021 will see an end to this Covid-19 pandemic. He said the best way to encourage people to take the vaccine was to answer their questions, without being patronising towards them.
Mr Varadkar said that a combination of mass testing, vaccinations and increased Coronavirus knowledge will see an end to the virus at some stage next year. More information here.