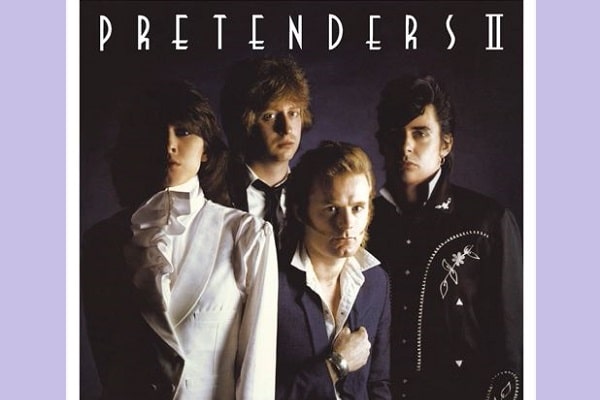 Deluxe editions of the first two Pretenders albums are set to release this November, with tracks personally curated by bandleader Chrissie Hynde. Consisting of two new 3CD Deluxe Editions and lots of goodies, fans will just love what is on offer.
Both albums will be available as a limited edition red and white vinyl and will also include studio outtakes, single mixes, and B-sides from the respective period. Rare pictures of the band will be illustrated beautifully in a booklet, along with newly written liner notes by acclaimed journalist, Wilhodgkinson, and an exclusive, hand-numbered print of the Brass In Pocket single cover, which is limited to 500 copies worldwide and is only available on rhino.com.
Although they are still releasing music these days, Brass in Pocket is seen as the Pretenders greatest track, with a brilliant guitar rhythm embodied by a luscious chorus. It led Pretenders to #1 spot in the UK, Ireland, Sweden, South Africa. The successful track reached #14 in the United States, becoming the seventh music video to be aired on MTV. Reaching certification platinum in the United States, and gold in the United Kingdom, the Netherlands, Belgium, and New Zealand, the album continues to be highly regarded to this day.
Pretenders (Deluxe Edition) contains the original album remastered by original co-producer Chris Thomas, plus demos, rarities and live performances from the era recorded at the Paris Theatre, London, and the Paradise Theatre in Boston.
Celebrating its 40th anniversary, Pretenders II (Deluxe Edition) also features a Chris Thomas version, demos, and more live performances – one from Central Park in 1980 and another from the Santa Monica Civic Auditorium in 1981.
The band continued to release two UK singles, Talk of the Town and Message of Love, reaching #8 and #11 in the charts, respectively. An EP named EP was released, containing five tracks that will later be included in the Pretenders II album.
With repeated calls for more material, The Pretenders II was released to the big fanfare on August 15th of '81. The album reached #7 and #10 in the UK and United States, receiving silver and gold certifications, respectively. Further highlights on the album include another Kinks cover in the form of I Go to Sleep.