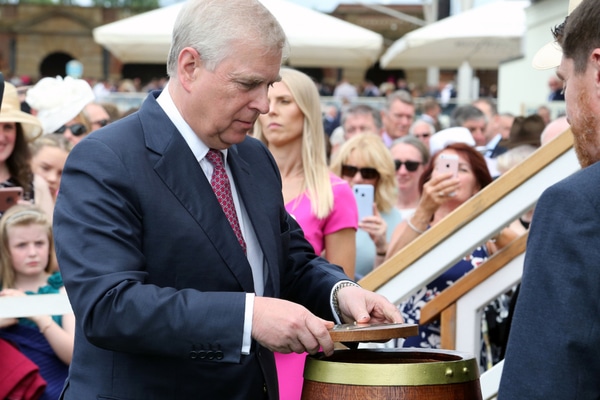 Prince Andrew has been stripped of his military titles and will defend a civil sexual assault as a "private citizen." Buckingham Palace released the statement this morning after a US judge ruled that he will face a sexual assault civil lawsuit.
The Palace revealed that Andrew's military affiliations and royal patronage have been returned to the Queen, "with the Queen's approval and agreement. The Duke of York will continue not to undertake any public duties and is defending this case as a private citizen."
The decision has sent shockwaves through the continent as Andrew will no longer be known as 'His Royal Highness'. Instead, the duke is set to stand before a federal court as a private citizen." The duke is facing allegations made against him by Virginia Giuffre, who claims she was forced to have sex with Jeffrey Epstein's friends – including the Duke of York – when she was 17. Prince Andrew has always tried to deny these allegations.
According to Irish Times, the dramatic move to remove Andrew's titles comes hours after more than 150 military veterans had written to the Queen. The veterans had requested her majesty to strip Andrew of his honorary military roles amid what they described as their "upset and anger".
"Were this any other senior military officer it is inconceivable that he would still be in post. These are standards which Prince Andrew has fallen well short of. It is hard not to see, when senior officers are reportedly describing him as 'toxic', that he has brought the services he is associated with into disrepute.
"We are therefore asking that you take immediate steps to strip Prince Andrew of all his military ranks and titles and, if necessary, that he be dishonourably discharged. We understand that he is your son, but we write to you in your capacity as head of state and as commander-in-chief of the army, navy, and air force. These steps could have been taken at any time in the past 11 years. Please do not leave it any longer."
Meanwhile, Ghislaine Maxwell is reportedly ready to relinquish information – including eight names – from Ms Giuffre's lawsuit against her. Lawyers for the plaintiff have accused Maxwell and Epstein of sexually abusing her and have fought to unseal the names mentioned in their 2015 civil lawsuit. Maxwell's attorneys have been claimed to be fighting back, although they now appear ready to give up the fight.