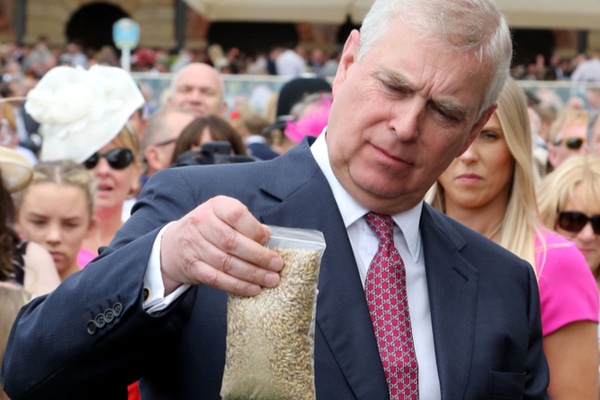 The legal team of British Royal Prince Andrew will ask a court hearing to drop a sexual assault case brought against him in the US.
This hearing is to take place via a video confrencing call between the parties representatives this afternoon, with press and the public to listen via telephone.
At this hearing, Prince Andrew's legal team are also expected to argue that a once-confidential settlement involving the disgraced Jeffrey Epstein and accuser Virgina Giuffre made public yesterday, protects Prince Andrew from prosecution.
Prince Andrew has also repeatedly denied claims that he sexually assaulted Ms Giuffre in 2001. Ms Giuffre was 17 years old at the time and a minor according to US law. She also claimed that she was sold as a sex slave by Epstein to his wealthy associates.
"Other potential defendants" 
It emerged that a deal which was made public for the first time, showed that Ms Giuffre agreed to drop the case against Epstein for $500,000 back in 2009.
The settlement also contains a provision to protect "other potential defendants" from being sued for alleged sexual abuse commited by Epstein.
Using this agreement, the legal team of Prince Andrew will also ask Judge Lewis Kaplan to dismiss this case.
Ms Guiffre's lawyers will argue that this settlement is "irrelevant". They will also argue that this civil action against Prince Andrew must continue.
Prince Andrew has yet to be criminallly charged for any offence.
Along with Florida, Ms Giuffre also claimed that Prince Andrew abused her at the London home of Ghislaine Maxwell. She also said that he assaulted her on his private island in the US Virgin Islands.
Having been jailed for child sex abuse offences, Epstein was found dead in his prison cell back in 2019. His death was ruled as suicide.
Maxwell was found guilty of sex trafficking minors for Epstein last week. More on this from Nova here.
Sweat
Prince Andrew also denied sharing a sweaty dance with Ms Giuffre at a London nightclub. He claimed that he was unable to sweat due to a condition suffered when fighting in the Falklands War in 1982.
Ms Giuffre's legal team demanded that the British Royal submit medical records, proving this condition.
It had first emerged in August that Prince Andrew had become a "person of interest" in the probe in Jeffrey Epstein.