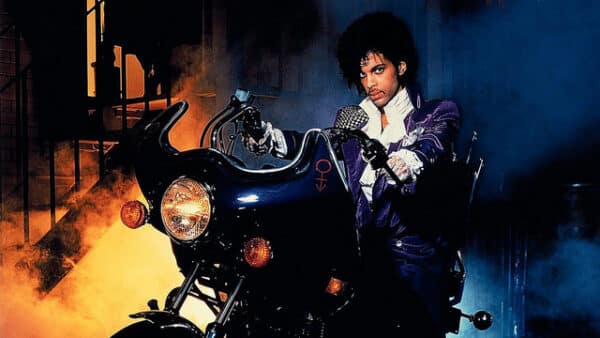 We all wanted to believe the rumours that Prince has a stockpile over unheard music hidden away, well it appears the myth is a reality.
Prince's former sound engineer has been spilling the beans on the massive collection of unreleased material the singer has at his Minnesotan home.
In an Interview with the Guardian, sound engineer Susan Rogers confirmed the existence of the songs. They date from 1983 to 1987, just before the release of the singer's 1984 film 'Purple Rain'.
Speaking to the journalist Mobeez Azhar, Rogers said: "I joined Prince in 1983 when he was preparing to do Purple Rain. I realised it would be smart for me to get his tapes together in one place. I was aware there were a lot of pieces missing. It became an obsession. I wanted us to have everything he'd ever recorded."
"I called up the studios he'd been using and said: 'Have you got any Prince tapes'? This is his legacy. We need to protect these things. It's an actual bank vault, with a thick door. It's in the basement of Paisley Park. When I left in 87, it was nearly full. Row after row of everything we'd done. I can't imagine what they've done since then."
A bank vault of unreleased Prince music sounds almost too good to be true.
Composer Brent Fisher, who is a long-time collaborator with Prince, claims that nearly 70% of the material has yet to see the light of day.
"There are a lot of songs that were sent to us clearly with the idea that they would never be released. They were almost comical songs that he would work out with his horn players. There was lot of wild horn parts and experimentation with samples. I'd like to see 'All My Dreams' come out. We enjoyed that song so much. I think it's nine-and-a-half minutes. It's this epic journey."
Prince's former manager Alan Leeds recalled a story about the leaking of some of the bank vault material. "We actually organised a federal investigation but we never got it down to one source. Prince gave the combination to the vault door to way too many of the staff at Paisley, in my opinion. He was careless. I remember driving Prince to the airport and on the way back I saw there were tapes in the glove compartment, tapes under the [sun] visor, tapes in the back seat. He would ride around listening to his unreleased music and just leave things all over the place."