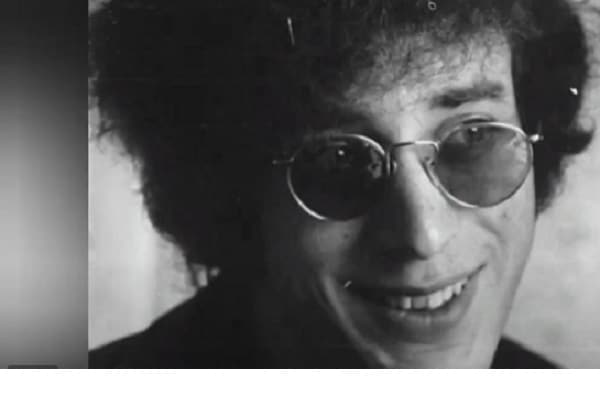 Would you like to listen to the article instead of reading it?
Keith Reid the chief lyricist for Procol Harum, has died aged 76.
Reid was responsible for the lyrics of each Procol Harum track between 1967 and 2012.
The only record he did not feature on was the band's 2017 release 'Novum', which arrived the same year that he departed the band.
The band's biggest hit which was written by Reid was the track 'A Whiter Shade Of Pale', released in 1967, and became one of the anthems of the 1960s 'Summer of Love'.
Selling more than 10 million copies globally, the song is one of the best selling singles of all time, covered by over 1,000 other artists.
"greatly missed"
Procol Harum confirmed the news regarding Reid's death in a statement shared via their website.
They revealed that Reid had been receiving treatment for cancer in recent years, and died in a London hospital.
"He had been receiving cancer treatment for the past couple of years", the said, adding that Reid's family "would like to thank numerous well-wishers for their very kind messages".
Procol Harum also stated that a private funeral would take place to honour Reid's memory. They also added that Reid, "always said that, at the end of his life, he would explain what it all meant: but sadly he didn't get this opportunity".
They concluded by saying, "Keith will be greatly missed". 
Tributes Paid To Reid
Following his death, many household names have also paid tribute to Reid.
Check them out below.
RIP Keith Reid, genius lyricist of Procol Harum, my favourite band.

My Prussian blue electric clock
Alarm bell rings, it will not stop
And I can see no end in sight
And search in vain by candlelight
For some long road that goes nowhere
For some signpost that is not there

— Wesley Stace (@WesleyStace) March 29, 2023
Keith Reid, a founding member of Procol Harum and lyricist for the band and co-writer of John Farnham's 'You're The Voice,' has died at age 76.
His best-known song was the Procol Harum classic 'A Whiter Shade of Pale,' a top 10 worldwide hit and will be missed. pic.twitter.com/uOTAbBsy8a

— Eric Alper 🎧 (@ThatEricAlper) March 29, 2023
I just heard the news today, oh boy.❤️The humble genius, Keith Reid, my pal, has passed.The lyricist for Procol Harum has joined his musical partner,the late Gary https://t.co/1cNFJSECNm heart breaks for his lifelong love, Pinkey.I worshipped your imagination and loved you. pic.twitter.com/4pcGP2ExD4

— Richard Lewis (@TheRichardLewis) March 29, 2023
Rest in peace, Keith Reid.

A key songwriter behind the success of the brilliant Procol Harum, including the timeless perfection of 'A Whiter Shade Of Pale'. Following his co-writer Gary Brooker to the gig in the sky. Thank you for the music. pic.twitter.com/bR7dD8Fwlp

— Aldora Britain Records (@TheABRecords) March 29, 2023
Last year, Procol Harum were also left mourning the death of Gary Brooker, who passed away last February after battling cancer.
The band said that, "Gary's voice and piano were the single defining constant of Procol's 50-year international concert career. Without any stage antics or other gimmicks he was invariably the most watchable musician in the show".
Paying tribute to him, Billy Joel performed a live cover of 'A Whiter Shade Of Pale'. Check that out and Nova's report here.