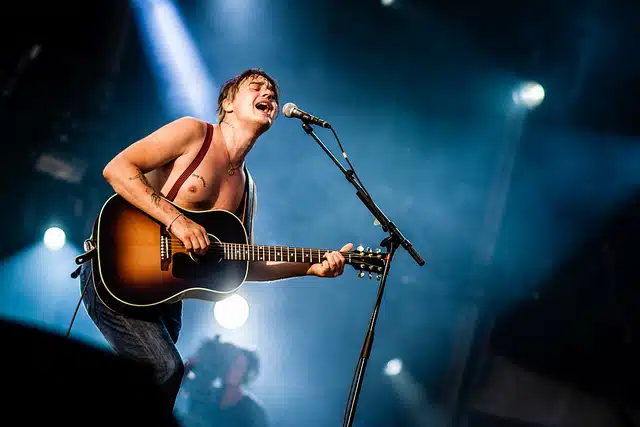 Record producer and musician Gordon Raphael's been chatting about his first encounter with the notorious rocker Pete Doherty.
You mightn't recognise the name Gordon Raphael, but he is the man who produced one of the best albums of the noughties, The Strokes' 2001 record Is this It.
Is This It was voted by NME as the best album of the decade and was number two on Rolling Stone's albums of the decade. He also produced the New Yorkers' debut EP The Modern Age, as well as working on the Strokes' 2005 follow-up LP Room On Fire.
The producer caught up with NME, before he embarks on a Q&A tour around Britain.
Raphael spoke about the doors that opened for him after the success of the 1970s garage rock inspired record. Especially the time, the Libertines' frontman Pete Doherty begged him to work with the English group, only to have the offer rescinded by their record label.
"I was at a Strokes aftershow in London, very stoned. Pete [Doherty] aged about 19 and wearing a trilby hat and old English suit, got on his knee, flipped his hat down his arm into his hand and sung me and old English song. It melted my heart!"
Raphael is under no illusions that the Q&A will largely be filled with questions about the New York five-piece. "It just so happens I have a backlog of stories about my time with those guys."
Gordon Raphael will be speaking at the following venues:
Manchester, Night & Day – January 29th
Wakefield, Unity Works – January 30th
London, Dingwalls – February 5th
Leeds, Eiger Studios February 8th