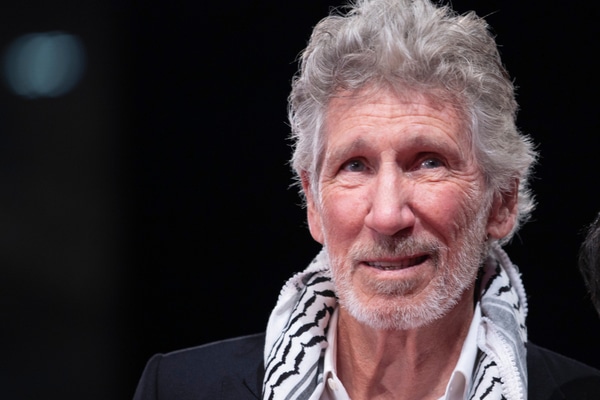 In an open letter, Roger Waters has condemned the Russian invasion of Ukraine, calling the orders of their president Vladimir Putin the "act of a gangster".
Roger Waters had written this letter to a 19 year old Ukrainian woman named Alina Mitrofanova.
Mitrofanova has previously written to Waters, stating that she was a "huge Pink Floyd and Roger Waters fan". She also asked for Waters' opinion on the ongoing war.
She also added that she "cannot understand how a person, who wrote a significant number of anti-war lyrics, hasn't spoken about tragedy yet".
In his note, Waters also added a link to an op-ed written for Brave New Europe. Once again, he also slated the Russian invasion.
Earlier this month, Waters' former bandmate David Gilmour had also condemned the Russian invasion.
"act of a gangster"
In his letter, Waters wrote, "It is a criminal mistake in my opinion, the act of a gangster. There must be an immediate ceasefire. I regret that Western governments are fueling the fire that will destroy your beautiful country by pouring arms into Ukraine, instead of engaging in the diplomacy that will be necessary to stop the slaughter".
"I will do anything I can to help effect the end of this awful war in your country, anything that is except wave a flag to encourage the slaughter", he continued.
"That is what the gangsters want, they want us to wave flags. That is how they divide and control us, by encouraging the waving of flags, to create a smokescreen of enmity to blind us to our innate capacity to empathize with one another, while they plunder and rape our fragile planet".
"beautiful country"
"I will do everything in my power to help bring peace back to you and your family and your beautiful country".
The former Pink Floyd singer also spoke about his belief in human rights.
"Please believe me when I tell you that I believe in the Universal Declaration of Human Rights signed in Paris 1948. I have fought as hard as I know how to foster and support human rights for all my brothers and sisters all over the world for as long as I can remember, and I support you and yours now, with all my heart".
He also added that he hopes Ukraine's Zelenksy has the best interests of Ukranian people at heart.
"I desperately hope your president is not a gangster too and that he will do what is best for his people, and demand of the Americans that they come to the table", he stated. "Sadly however, many world leaders are gangsters and my disgust for political gangsters did not start last week with Putin".
Waters U Turn
This letter would appear to show a u turn in Waters' views on Putin.
Back in 2018, Waters appeared to make statements where he sympathised with the Russian president.
This comes after he was placed on a Ukranian offical watchdog blacklist in the same year, after he claimed that Russia's invasion of Crimea in 2014 was "provoked" by the ouster of Ukraine's pro-Russia president Viktor Yanukovych.
He also caused controversy by posting images of Putin's "family memories of WW2" on his Facebook page earlier this year.