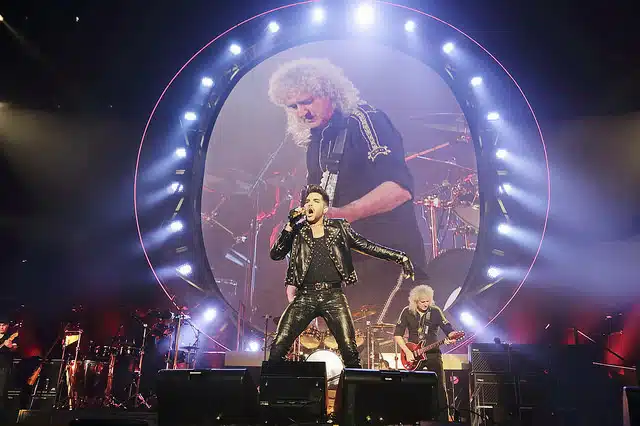 The two remaining original members of Queen are taking a stand against critics that have labelled the latest line-up of the band a tribute act.
Certain people appear to have a problem with the band's new singer Adam Lambert. Lambert has been touring as the replacement singer for Queen for the past few years, in 2012 Queen and Lambert were named as the best live act of 2012.
The new Queen singer admitted that he'll never 'replace' Freddie Mercury, however he feels he's in the unique position to 'keep his memory alive'.
Guitarist Brian May and drummer Roger Taylor spoke to The Sunday Telegraph about the negative comments the band have been receiving.
May said: "We ain't a tribute band, that's a no-brainer. Freddie and Adam have a very similar attitude to life; a sense of humour and camp lightness of touch. Queen have a serious side but, really, that little bit of humour is what keeps everybody sane."
Taylor added: "'I think he [Freddie] would have approved. And I know he would have liked Adam."
"We built Queen, we lived and breathed it, it is part of us and we are part of it. It still feels as if Freddie is with us, because his music is always there, his personality is on stage with us.
"He is part of our mental wallpaper, which can be a little bittersweet. I would say it took five years to get used to the fact that he was gone. But the fact is, he's not here, and we are celebrating and we salute him, and it's not maudlin at all."
In an interview with Classic Rock magazine, Adam chats about the legacy Freddie left behind and how it feels to deputise for him on stage.
Lambert said: "There's never going to be another, and I'm not replacing him. That's not what I'm doing. I'm trying to keep the memory alive, and remind people how amazing he was, without imitating him. I'm trying to share with the audience how much he inspired me."