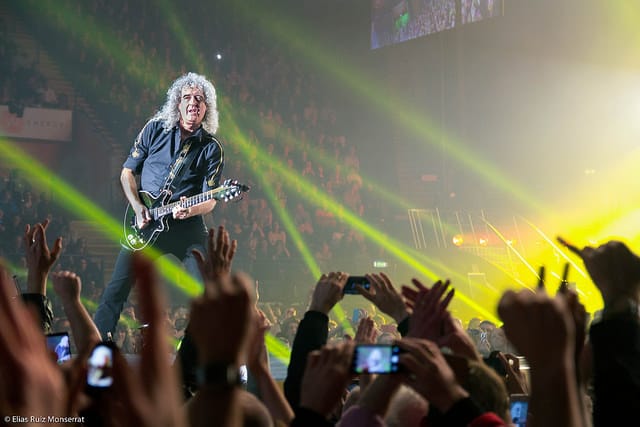 It has recently been announced that a Queen gig from Christmas 1975 is set to be shown in cinemas. Queen's Christmas Eve 1975 tour finale at the Hammersmith Odeon is to be screened in March for one night only.
The gig will be shown in cinemas across the UK under the name Queen: One Night in Bohemia and it will screen at 200 different cinemas on March 7 from 7pm, in conjunction with Fathom Events.
It is seen as being one of Queen's best gigs and was part of their sell out A Night At The Opera album tour, with the footage originally appearing on BBC music series The Old Grey Whistle Test in 1975.
Speaking about the gig, Old Grey Whistle Test host Bob Harris said "Christmas Eve 1975 marked an important moment in the history of the Old Grey Whistle Test and Queen."
"The band were in party mood at the Hammersmith Odeon that night and no wonder. They had already spent the best part of a month at the top of the UK singles chart with the sensational 'Bohemian Rhapsody" said Harris.
He then described why it was such an important gig for Queen "It was an incredible night but it was more even than that. It was the moment Queen became superstars."
Photo Credit: Elias Ruiz Monserrat