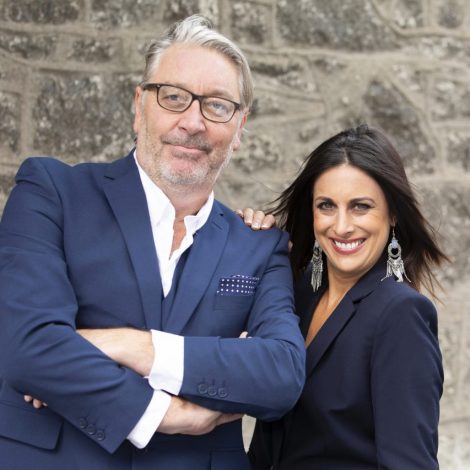 Monday To Friday @ 6am - 10am
Colm Hayes & Lucy Kennedy have reunited to host a new breakfast show on Radio Nova 6-10am weekdays and then there is the "Best Of" 11am – 2pm on Saturdays. Lucy Kennedy, is an award-winning TV presenter who has just finished working on the hugely successful 'Ireland's Got Talent' and has a new series of 'Living With Lucy' series […]
The Colm & Lucy Breakfast Show
Monday To Friday @ 6am - 10am
Colm Hayes & Lucy Kennedy have reunited to host a new breakfast show on Radio Nova 6-10am weekdays and then there is the "Best Of" 11am - 2pm on Saturdays.
Lucy Kennedy, is an award-winning TV presenter who has just finished working on the hugely successful 'Ireland's Got Talent' and has a new series of 'Living With Lucy' series now running on Vrgin Media 1 (TV3).
Colm Hayes is one of the most recognisable voices on breakfast radio having presented the award winning 'Strawberry Alarm Clock for 7 years on FM104 and 'The Colm and Jim-Jim Breakfast Show on 2FM.'
"Working again with Lucy is like a dream come true or maybe it's a recurring nightmare I've been having. It's great to be going back to breakfast radio again. I am even looking forward to the early starts!" said Colm.
The Colm & Lucy Breakcast Show is sponsored by
www.insuremyvan.ie
and
www.insuremyhouse.ie
Click on the 'Listen Back' links below to listen back to the shows from the last week. Alternatively, subscribe to The Colm & Lucy Weekly Podcast
by clicking here.
We've listed all the most recent podcasts below.