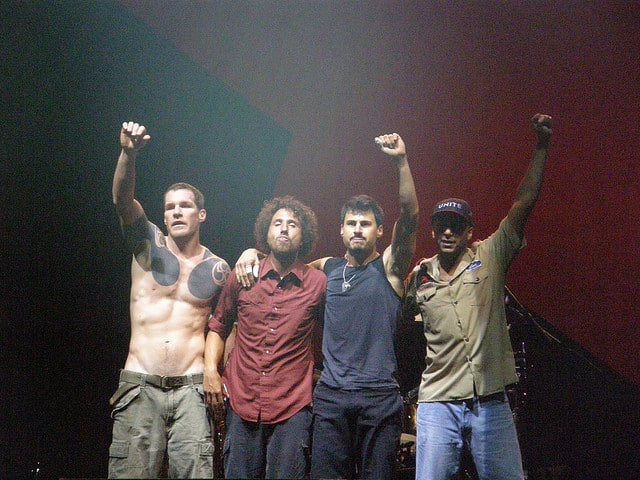 It's reported that Rage Against The Machine are due to reunite for a number of comeback gigs next year.
The rock legends, will team up once more for a rake of US shows that will include a headline set at Coachella Festival.
The NME reports that the shows were announced on Instagram this morning and confirmed on Forbes. According to the Instagram post:
They will begin the comeback in El Paso on March 26, ahead of two further shows in Las Cruces and Phoenix on March 28 and March 30 respectively.
Their Coachella headline set will then take place on the weekends of April 10 and April 17. The same image was also shared by guitarist Tom Morello on Instagram earlier this week.