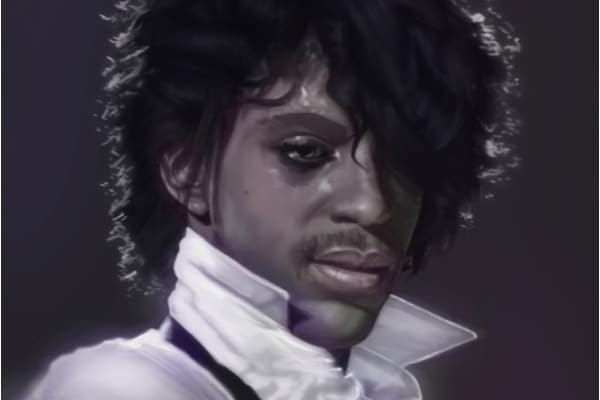 A rare cassette tape of a Prince album from 1987 has gone under the hammer at an auction.
In December 1987 and a week before the "The Black Album" was due to be released, Prince was convinced that the LP was "evil" and ordered its withdrawal. 500,000 copies of the album were subsequently destroyed.
However, the album was eventually released in 1994.
Cloud guitar custom-made and hand-built by Dave Rusan and fashioned after Prince's iconic Cloud #guitar from the film #PurpleRain up for bid @RRAuction. https://t.co/ywYE3R58wM#prince #princerogersnelson #princehistory #thepurpleone pic.twitter.com/H6Q4nqaTez

— RR Auction (@RRAuction) January 6, 2022
"The Black Album" – Prince
Both the cassette and the album can be traced back to 1987. It is available for bidding until January 13.
The highest bid currently stands at $3,384. You can make a bid for it here.
It also emerged that five vinyl copies of this Prince album from the same era were also discovered. Three of them were sold for $20,000 each. Another copy was later found in Canada.
This comes after the estate of the late music icon previously published an unreleased track "Do Me Baby".
This celebrated 40 years since the release of the late singer's 1981 album "Controversey".
At the time Prince's estate released the following statement, "'Do Me, Baby'" is best known as the centre-piece of 1981's 'Controversy' album, but Prince first recorded the song years earlier. A demo featuring Prince and his best friend and creative collaborator André Cymone was initially recorded in 1978″.
"Then a year later, Prince fully reimagined the track as a solo recording during the April 1979 recording sessions for Prince at Alpha Studios in North Hollywood, CA, with overdubs added in the same period at Hollywood Sound Records in Hollywood, CA".
"From that 2″ multitrack master tape, a cassette rough mix – recently discovered in Prince's legendary vault and labeled in the artist's own handwriting – was rendered but ultimately shelved.
"…As was typical with Prince, he revisited the song afresh more than two years later when he created an entirely new solo recording of 'Do Me, Baby' at Sunset Sound in June 1981. That master recording was released on October 14, 1981, as the epic final song on Side A of 'Controversy".
More on this Nova report here.