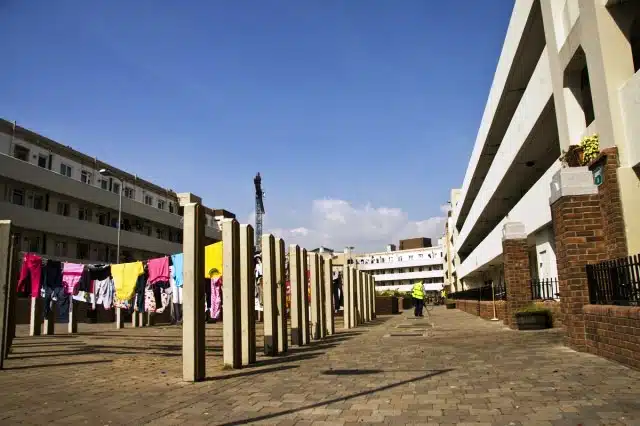 Rats are eating through doors, walls and running through people's kitchens in Dublin. Residents of Pearse House in the city centre have staged a protest after a rat infestation in their homes.
The residents of Pearse House are inviting the Housing Minister to live one day in the complex. They held a protest at Dublin City Council offices on Fishamble Street this afternoon, calling for serious health and safety issues at the flats to be addressed.
Pearse House residents claim that the infestation has been caused by a number of construction sites in the area. They're living with a rat infestation, no hot water or heating, and damp.
People Before Profit's Annette Mooney says homeowners are living in fear:
"They're absolutely terrified. This is not about a once-off, a rat coming in from outside. This is about rats coming into the flats, going through the kitchen, eating the presses, you know so they need to address this. As the landlords of the people of Pearse House, give them some respect."

''There was rats getting into their houses. So there was rats eating through doors, they were just running up through the sewers, we'd no idea where there were coming from. The rats are obviously still there. It's a HSE matter. Its a health and safety matter. But there are many other issues like bins were left uncovered, there was no hygeine or cleaning down of things and basically people are just looking for respect."
Annette Mooney says the council left them with no other choice but to protest:
"We've had a huge group outside the council. They had arranged a meeting. They didn't turn up, 60 plus people waiting for them in Pearse House. They didn't turn up, they didn't reschedule and we were left with no other option except to come down and demand a meeting. They would not give us another meeting."
The city council said in a statement that it had no comment to make on the issues raised in the protest.