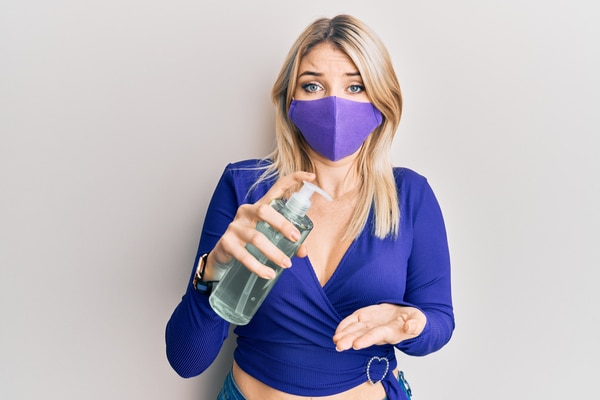 New research has found that almost one-third of surveyors are feeling nervous about being able to meet up with people indoors. RED C's poll, conducted on behalf of The Journal, suggests that 32% of people are worried about meeting groups of people indoors.
The figures show 31% of people in age groups 35-54 and 55+ are feeling nervous over meeting friends indoors. The figure rises to 40% for those who live in rural areas, although, the number dramatically decreases to 28% for those living in urban areas.
According to the current COVID-19 guidelines, up to six people are permitted to meet indoors or outdoors. Social distancing is still advised with experts maintaining that a physical distance of at least two metres must be kept. Bars and restaurants are anticipating the 5th of July as they will be permitted to reopen for indoor services.
People can also expect the majority of venues to permit a maximum of 50 people to attend organised indoor events. Strict public health measures will be in place for events in larger venues, who are permitted to hold up a maximum of 100 people. Indoor training, such as exercise and dance activities, are also expected to resume function for pods of up to six people.
RED C's figures show a joyous 54% of people who are happy things are finally getting back to normal, as indoor activities begin to recommence. 41% of people were found to be feeling relieved at the prospect of being able to meet with people indoors again. The most relieved age group is the 55+, with 49% of surveyors feeling relieved about meeting with groups indoors. 36% of 18–34-year-olds also feel relieved.
38% of the entire age groups surveyed are feeling excited about the prospect of indoor dining with friends and family. While almost one-third (29%) of those surveyed are feeling anxious about meeting people indoors, and 10% feeling fearful. The research found 8% of the public is feeling indifferent about meeting the gang at an indoor scenario, 1% are feeling sad and 1% are feeling angry at the prospect of sharing an evening with a group.
"RED C interviewed a random sample of 1000+ adults online between 3 and 9 June 2021. Interviews were conducted across the country and the results weighted to the profile of all adults. Panellists were chosen at random to complete the poll, with quotas set and weights allocated on age, gender, class, region, education level and working status to ensure a nationally representative sample."
Meanwhile, ESRI's Behavioural Research Unit suggests a lack of knowledge and awareness of the benefits is linked to some people's hesitancy to take a COVID-19 vaccine. Read more here.