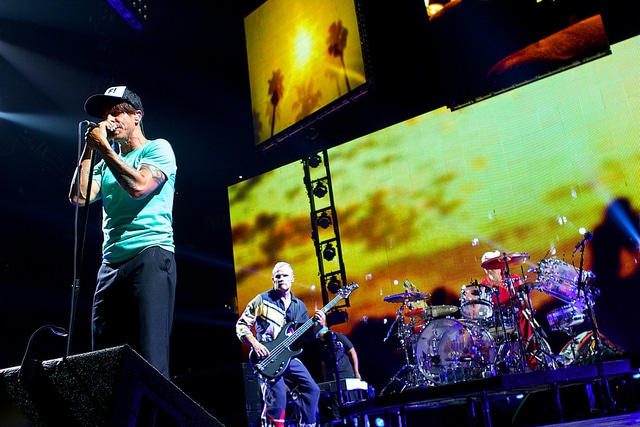 Red Hot Chili Peppers have said that it is "a new era" for the band. They are currently working on a new album and have said that it breaks new ground for them musically.
Red Hot Chili Peppers have teamed up this time around with producer Brian Burton (better known as Danger Mouse). As well as a new album, the band also have a number of festival dates lined up for this year.
Speaking in a recent interview with Q magazine, bassist Flea spoke about the band's new album. He said "We're near the end of it," adding that "Danger Mouse is producing this time, instead of Rick Rubin. We're heading into a new era and we're really excited."
Flea then went on to describe the sound of the album saying "It's new and different but without sacrificing the good bits of us. There are some songs we already had, and some new ones too. I can't wait to play it live."
Red Hot Chili Peppers are apparently in the home stretch of finishing the new album according to frontman Anthony Kiedis. He said that the band had to scrap lots of songs when they joined up with Danger Mouse, but that they will be just looking back over what they recorded during February.
Photo Credit: Ultra 5280