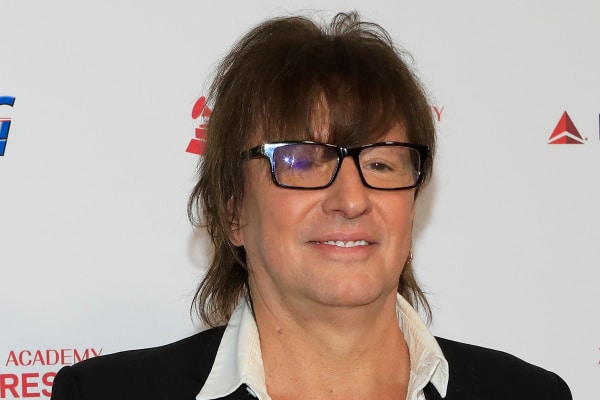 Richie Sambora has revealed that he has spoken to Bon Jovi over a possible reunion next year.
Having joined the band in 1983, rumours of Sambora reuniting with Bon Jovi has been on the tip of many tongues since he departed in 2013.
Sambora left Bon Jovi just before the opening leg of their Because We Can Tour, in order to handle some family issues. He had co-written many of the band's biggest hits.
However, Sambora has recently revealed that he has been in dialogue with Bon Jovi over a possible reunion, following runours that he could reunite with the band at Glastonbury 2023.
"a possibility"
Richie Sambora made this revelation in a recent interview to Metro, at the Music Industry Trust Awards in London this week.
"It's a possibility. We're talking a bit", with an alleged "cheeky smile on his face" according to the publication.
Back in 2020, Sambora had also given Bon Jovi fans hope of reuniting with the band, after making the following comments.
"It would have to be a special situation for me to go back, but I'm certainly not counting it out. I have no malice toward that band", he said at the time.
Speaking of Bon Jovi, co founder Jon Bon Jovi joined Paul McCartney on stage in his native New Jersey, as part of the Beatles' legend's final leg of his North American Tour.
Bon Jovi joined McCartney on stage alongside fellow New Jersey native Bruce Springsteen at the concert.
"I have a special surprise for you", McCartney told the audience. "There's a friend of mine. He's a local boy". 
After the crowd led a chorus of "Bruuce", McCartney added, "(laughing) I think you guessed it. I said, 'You've got to come and sing with us.' Ladies and gentlemen, Bruce Springsteen!".
Meanwhile, Bon Jovi wished Paul McCartney a happy 80th birthday, which he celebrated on June 18. More on this from Nova here.