Rick Astley has opened about his slightly surreal cover version of his own song with Foo Fighters. That's at Japan's Summer Sonic festival last year. The band started playing 'Smells Like Teen Spirit' live before breaking in to Astley's 'Never Gonna Give You Up.'
Speaking to Kyle Meredith the 80's pop star explained how the live cover happened. The singer explained he had settled down backstage to watch The Foo Fighters show before 'It just all went nuts, Dave Grohl came over and said hello, gave me a hug, and then half an hour later he's inviting me onto the stage.'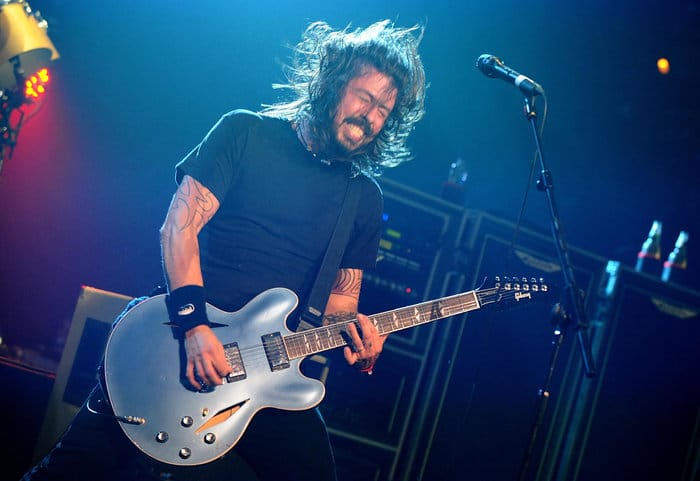 'I have no idea why he'd invite me onstage,' the singer continued, 'I didn't know what it was all about. And then he just kind of whispered and said, 'We're doing your tune, but we're gonna do it like 'Teen Spirit', and that was it. And off we went.'
Astley hinted last year that he could possibly record a collaboration with Foo Fighters. In an interview with BANG showbiz the singer said,
'I am going to try and write with some other people because I want to experience that," When asked if they might record together, he shyly responded, 'There you go. It's funny that actually. I think it is really brave when artists like that do that.'
Also in the interview with Kyle Meredith, Astley discussed his part in helping to reopen Manchester Arena last year. He also talked about his shock at his 2016 comeback record 50 going platinum in the U.K.