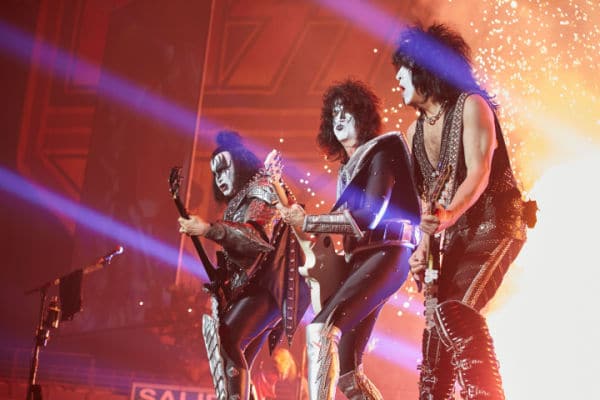 Would you like to listen to the article instead of reading it?
A brand new biopic based on KISS is to hit Netflix at some stage next year.
News over a possible KISS Netflix biopic was initially revealed back in 2021, with the streaming service revealing that they were very close to agreeing a deal to showcase a biopic on the legendary rock band.
The biopic is set to explore the formative years of KISS co founders Paul Stanley and Gene Simmons.
The biopic is to reportedly include a range of anecdotes and stories, including how co founder Paul Stanley found a "new faith", following KISS' initial success.
He said, "I was deaf in one ear and had a slight deformity that made me look different", Stanley began. "I was this short, fat kid, and music became my salvation, a place to hide and dream. And when I played music, there were always girls around".
"starting it now"  
Since then, KISS manager Doc McGhee has now revealed that after years of trying to get the project off the ground, we now have lift off, and a KISS biopic will be coming to Neftlix next year.
He said, "It's a biopic about the first four years of KISS. We're just starting it now. We've already sold it, it's already done, we have a director, McGhee [Entertainment]. That's moving along and that'll come in [2024]". 
It had been reported that Norwegian filmaker Joachim Ronning was to also direct the show, with Ole Sanders to serve as script writer. That has yet to be officially confirmed.
In other KISS news, Paul Stanley denied reports that the band's name is based on a satanic acronym.
Rumours had been flowing that KISS stands for 'Knight in Satan's Service'. The band have denied this.
However, Paul Stanley insisted that the name was chosen as it  "transcended the English language", adding that "we're smart, we're not that smart". Find out more here.