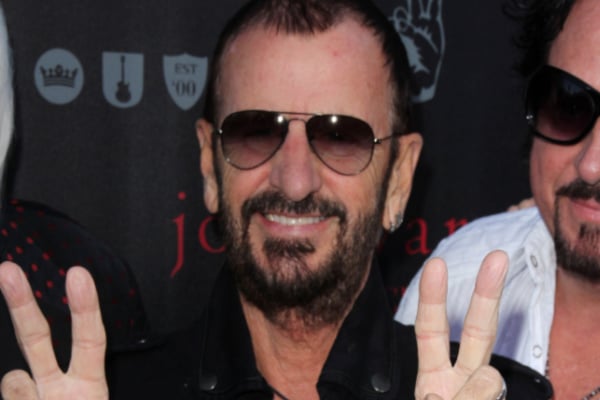 Ringo Starr and his All Star Band have been forced to postpone the remaining dates from his North American Tour, as several band members have tested positive for Covid-19.
It was confirmed that the band's guitarist Steve Lukather and keyboardist Edgar Winter had tested positive for this virus.
This was announced just a matter of hours before the band were set to perform at the Pennsylvanian city of Easton.
Following their show at Easton, Ringo Starr and co were scheduled to perform at places like Maryland, Massacchusetts and Pennsylvania later this week.
They were also set to perform at Virgina, Florida and Georgia.
Edgar Winter had tested positive for Covid on June 7, sitting out three dates of the tour, including two sold out shows at New York, and a gig in New Jersey.
The band were planning to continue without Winter, however Steve Lukather tested positive for the virus, leaving the band little choice but to call off the shows.
The band also includes Colin Hay, Greg Bissonnette, Warren Ham, and Hamish Stuart.
Starr Is "sorry to let fans down" 
This unfortunate news was also confirmed via Ringo Starr's website.
Confirming the state of play in a statement, Ringo Starr said he was sorry to "let the fans down". 
"We are so sorry to let the fans down", he said. "It's been wonderful to be back out on the road and we have been having such a great time playing for you all. But as we all know, [COVID-19] is still here and despite being careful these things happen". 
"I want to thank the fans for their patience", Starr continued. "I send you all peace and love, and we can't wait to be back in the Fall". 
All remaining shows that have been cancelled have been pushed back to September.
Along with this tour, 2022 has been a busy year for Ringo Starr, as he has also featured on Edde Vedder's album Earthling, which arrived in February. More on this from Nova here.