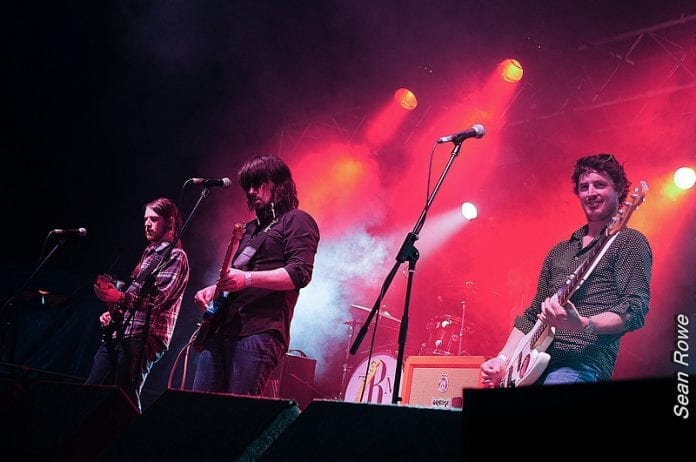 This year's lineup for 2017's Vantastival has been announced. The Co. Louth Camper van festival is set to run on the first weekend of June, Saturday 3rd and Sunday 4th in Beaulieu House & Gardens, Co. Louth.
Headliners include Co Lucan's The Riptide Movement, Kíla, choice Music Prize nominees Overhead, The Albatross,  and with many more acts still to be announced it looks like festival goers will be happy campers.
It will be a busy summer for The Riptide Movement; they've already been confirmed to play Indiependence in Cork this August, and it they wouldn't have it any other way it seems; guitarist Mal has said of playing live,
"Playing live is everything to us, no matter what the gig, venue or audience we're playing to – we give it our all, we play like it's the last time we'll ever play. The buzz from playing live is better than any drug, it's what keeps us going."
Other acts confirmed for Vantastival 2017 are:  Corner Boy, MINDRIOTmt, Heroes in Hiding, Lankum, Orchid Collective, The Pale, Cat Dowling, Mark Geary, WOB, WOLFF, Hvmmingbyrd, Mongrel State, Vulpynes, Navá, 5th Element, AMOON, BLAMING HANNAH, Dioscó na mbó, More Than Machines, Lōwli, Sub Motion, Graham Sweeney, VINCI, Frankenstein Bolts, Emma Lou & The Agenda, The Pox Men, Cranky Face, Sonnets and Sisters, Elmore, The Lost Gecko, Suso Youth Choir and more.
An if that wasn't enough the weekend has more to offer with The Volkswagen Campervan Cook-off, open mic sessions, art installations, storytelling, festival traders, a host of children's activities and much more. Weekend tickets are on sale now at €85 + booking fee for two nights camping. Day tickets cost €40, both from vantastival.com.
Vantastival 2017 will take place from June 3rd and 4th at Beaulieu House & Gardens in County Louth. For more information visit
Picture Credit: Sean Rowe