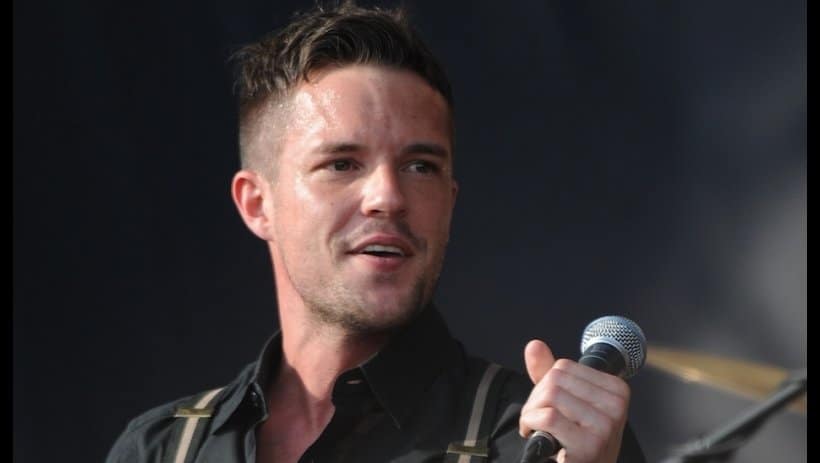 Rockers from The Kinks, Foals, Guns & Roses and many more, have chosen songs they'd like to be played at their funeral.
They differ a lot from traditional top ten funeral tracks like, Robbie Williams 'Angels', Westlife 'You Raise Me Up' and Celine Dion 'My Heart Will Go On'.
NME has made a list of 40 artists, discussing the reasons why they have chosen their funeral songs. Here are some of the artists featured.
Lars Ulrich, Metallica Drummer, chose Manchester's finest, Oasis, 'Live Forever'. "It's just a phenomenal melody and sentiment. I'm actually not sure I want a funeral though. I think I'd rather people light a candle for me and do things there own way. I'm not that kind of guy," Ulrich said.
Yannis Philippakis, Foals' frontman, went with a classical piece, Henryk Gorecki, 'Symphony No.3'. Philippakis said "i want something really over the top. This is 40 minutes of sheer pathos. There won't be a dry eye in the house. Word on the street is when you listen to that piece of music it changes you molecular structure. People will leave the funeral with extra limbs and four eyes."

Marky Ramone, Ramones drummer, thankfully didn't pick the cliche, he went with the very punk rock, Sid Vicious, 'My Way'. "I guess a lot of people say Frank Sinatra but I'll go with Sid Vicious' version. The sentiment is perfect. There's a good reason everyone says they'd have this song played at their funeral," he said.
Brandon Flowers, The Killers singer, kept it simple with, the Mormon hymn 'God Be With You Till We Meet Again'. Flowers said, "it's a nice sentiment. Mormons believe in an afterlife and there's just no doubt that'll we'll see each other again. We sing it at funerals, sometimes at regular congregation meetings too, but it's a nice one."

Ray Davies, lead singer and songwriter for The Kinks, might be accused of arrogance for picking, a new Ray Davies song. "I want the greatest gospel song every written. Maybe it's yet to be written? You know, maybe I'll write my own. It'll be the world premiere and I won't get to hear it."
Brett Anderson, lead vocalist of Suede, chose the very sentimental emotional piece by, Brian Eno, '1/1' (from 'Music For Airports'). "Having spent much of my life listening to that piece of music, it'd be fitting for it to usher me towards non-existence. I used to be flippant about my death, but after having children, it terrifies me. The thought of leaving them behind, unable to help them through life, keeps me awake through the small hours," Anderson said.
Anton Newcombe, The Brian Jonestown Massacre wild man, might surprise some people with his reserved choice, Sebastian Bach, 'Aria De Jesu'. Newcombe said, "Man, it is beautiful. It's very short, but it's so good. It's really just one of the most amazing pieces of music-it's thoughtful and reflective and it has these flutes, but it's more baroque. It's something that I listen to once or twice a month."
And last but not least, Slash, who went with the contrary pick, none. "I'm sorry but I can't name one. Not even as a joke. I know someone's going to read this and be all like, 'But You Said…', and then I'm gonna have to spend the rest of my life telling everyone in interviews that, no, I probably don't want that song played at my funeral. It's too big a choice, too big a responsibility," Slash said.
Check out the full NME list here.