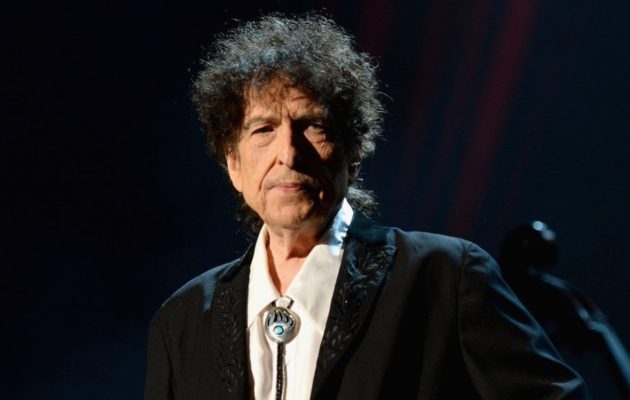 Rod Steward has made a number of digs regarding Bob Dylan's recent trio of standards collections, as well as his on stage presence…
Bob Dylan's critically acclaimed three-disc studio album, 'Triplicate', marked the Grammy award winner's third album of standards in 2017, following 2016's 'Fallen Angels' and 2015's 'Shadow in the Night'. 'Triplicate' received a great deal of praise and successfully showcased the cultural icon's exquisite song-writing abilities. Critics celebrated the album for its' majestic darkness, claiming that 'Triplicate' was painfully beautiful and haunting.
Despite the overwhelming success of Bob Dylan's collection of standards, Rod Steward did not appreciate the artistic merit as much as the majority.
Steward, who is currently in the midst of a summer shed trek with Cyndi Lauper, reportedly poked fun at Dylan's collection of standards, stating: "We all had a good laugh at that one. Me and the band sat around and listened to the one that came out about four years ago. He shouldn't really try that stuff. He should stay where he is."
Additionally, Steward went on to criticise Dylan's live performances, claiming: "He's one of my idols. I was very disappointed when I went to see him in concert though. He doesn't acknowledge the audience. The songs are nowhere near what they're meant to sound like. Van Morrison is another one. He just puts his head down and gets on with it. I got my three daughters tickets to see him. Within two songs, they were on their cell phones. Apparently he told a joke on stage about six months ago. But he's great, so is Bob."
No response from Dylan as of yet…
I Could Have Told You from 'Triplicate' (2017)