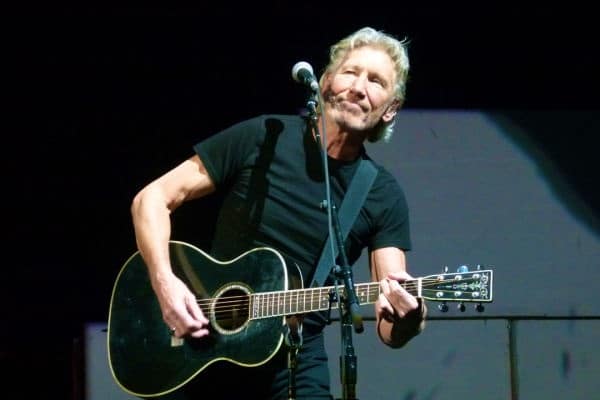 Would you like to listen to the article instead of reading it?
Roger Waters has shared a reworked version of classic Pink Floyd track 'Time', which will feature on his reimagined album 'The Dark Side Of The Moon Redux'.
This reworked version favours a more atmospheric production, which pulls back the psychedelic sounds of Pink Floyd, and puts Waters' hushed vocals at the forefront.
The album also features a studio band which includes co-producer Gus Seyffert, Jonathan Wilson, Joey Waronker, Jon Carin, and Johnny Shepherd. Seyffert co produces the album, alongside Roger Waters.
Check out 'Time' below.
"the wisdom"
Speaking about the album in a statement, Roger Waters said that he had "started to consider what the wisdom of an 80-year-old could bring to a reimagined version" of 'The Dark Side Of The Moon'.
He also added, "I'm immensely proud of what we have created, a work that can sit proudly alongside the original, hand-in-hand across a half-century of time".
'The Dark Side of the Moon Redux' is to be released via SGB Music on October 6. Pre order it here.
Former Pink Floyd star Roger Waters has been hinting about the release of this reworked album over the last few months, adding that the reimagined album does not include a contribution from any of his former bandmates.
Earlier this year, Waters said, "I wrote 'The Dark Side of the Moon'. Let's get rid of all this 'we' [crap]! Of course we were a band, there were four of us, we all contributed, but it's my project and I wrote it. So… blah!".
While it may not include any of his former colleagues, the album has been very well received by drummer Nick Mason, who called it "absolutely brilliant".
"He actually sent me a copy of what he was working on and I write to him and said, 'Annoyingly, it's absolutely brilliant!' It was and is. It's not anything that would be a spoiler for the original at all, it's an interesting add-on to the thing", Mason said.
More on this from Nova here.