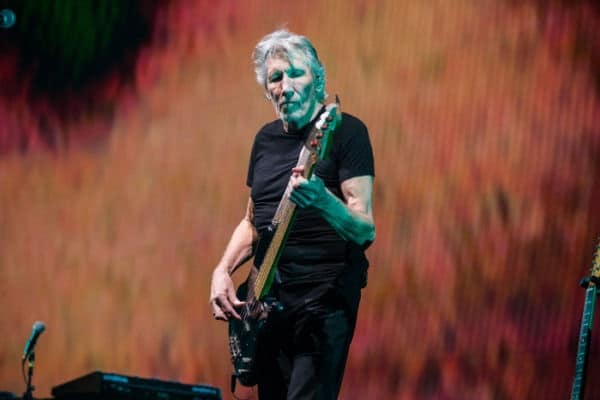 Would you like to listen to the article instead of reading it?
Roger Waters has teased his re-recorded version of Pink Floyd's 'Dark Side Of The Moon' album.
The band's former lead singer had initially confirmed plans to release a re-worked version of the album back in February.
Waters also confirmed that this re-worked version would not include any of the Pink Floyd band members. His reported collaborators include Gus Seyffert, along with a "Baptist Minister" playing a Hammond organ.
"I wrote 'The Dark Side of the Moon'. Let's get rid of all this 'we' [crap]! Of course we were a band, there were four of us, we all contributed, but it's my project and I wrote it. So… blah!", Waters said back in February.
In a fresh set of social media posts, Waters has teased this re-recording, including a 12 second clip, as well as the wording 'DSOTM' and 'REDUX'.
The video appears to tease a reworked version of the track 'Brain Damage', along with the start of 'Eclipse'.
Check that out below.
"absolutely brilliant"
Despite this recording not featuring any of his former Pink Floyd bandmates, Nick Mason the Pink Floyd drummer, has given his seal of approval to Waters' reworked 'Dark Side Of The Moon' album, calling it "absolutely brilliant".
"I heard the rumour that Roger was working on his own version of it," he said when speaking at a playback of 'The Dark Side Of The Moon', at London's Dolby Atmos Immersive Studio", Mason said.
"There was this suggestion that this was going to be a spoiler and Roger was going to go head-to-head with the original version and so on".
He continued, "He actually sent me a copy of what he was working on and I write to him and said, 'Annoyingly, it's absolutely brilliant!' It was and is. It's not anything that would be a spoiler for the original at all, it's an interesting add-on to the thing". More on this from Nova here.
Back in April, Roger Waters won his legal case taken against Frankfurt Council, who cancelled his show in the city, over his alleged anti Semitic views. Find out more here.