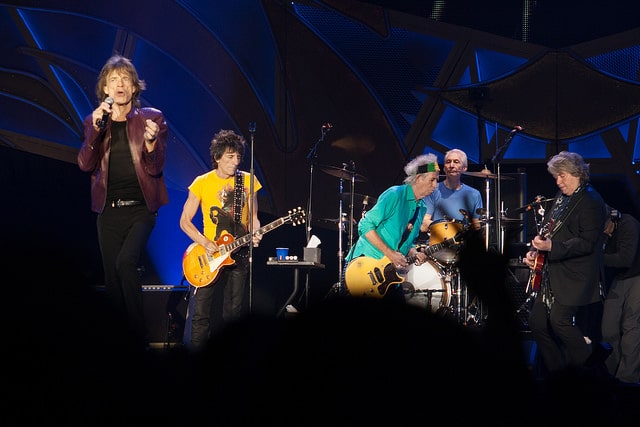 The Rolling Stones are said to be under 24-hour armed guard after a worker was shot dead at one of their gigs in South America.
The band are now taking extra precautions after a worker was shot at one of their shows earlier in the month. A 55 year old contractor was killed after three cars attempted to hijack a van transporting cash from alcohol sales after the concert.
Since then, The Rolling Stones have stepped up their security arrangements and they travel separately, escorted by armed bodyguards to and from the venues.
According to a source from The Mirror, the band knew about the safety risks beforehand "Of course these things are all considered well in advance of a tour, and massive bands like The Rolling Stones are well aware of the risks posed by these places – so they take no chances."
"Wealthy personalities are always potential targets in South America , but the band are kept safe and secure at all times by the best security personnel on the planet," said the source.
The Rolling Stones will continue their tour as scheduled after the incident and will play in Brazil, Uruguay, Peru and Colombia during February.
Photo Credit: aka Francois aka Mister Pink